It's a common practice to secure our Android phones with a passcode or pattern lock. This protects the device from unauthorized access. Many newbie owners of Android phones are afraid that they cannot use the phone anymore if they forgot the code or pattern. The good news is that they can bypass the code and can get into the phone again without factory reset. Even though this is something that turns out to be hard for newer versions of Android due to the security tightening done by Google, but there are always ways to make the phone usable again. This is possible as long as you know your Google account's user name and password.
In the case of older versions of Android phones, you can choose an integrated method to get through the pattern, pin or passcode that was forgotten. But Google removed this integrated approach from Android 5.0 Lollipop. So you will have to apply a different method to unlock the password. We will introduce the solutions for different version of Android devices.
How to Unlock Password or Pattern Lock for Android 4.4 and Below
To make use of the integrated method, in older versions of Android phones, you will have to initially enter the incorrect pattern, pin or passcode. This will take you to a screen that asks whether you have forgotten your passcode. Just tap the screen now; at this stage the phone will ask you to enter your Google account user name and password (as in the image below) that is associated with your device: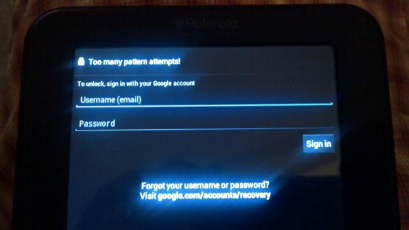 How to Reset Password or Pattern Lock for Android 5.0 and Higher
In the case of newer versions of Android phones, the Smart Lock feature of Android might come handy for you. For instance, Android allows the users to set up the Smart Lock feature on their phone that will help the phone to automatically log in when the phone is out of the regular Wi-Fi network of the user. If you have set up this feature on your phone, you can just take your phone to the regular Wi-Fi network to unlock automatically, even in case you forgot the unlock code. You can see the Smart Lock feature under the security tab on your phone, and it will look like the image given below: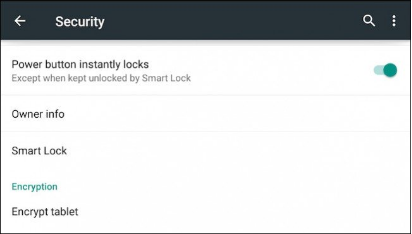 For Samsung Devices:
If you are using Samsung device, you might have logged into the device with your Samsung account. In this case, you can just go to the Samsung Find My Mobile website and can enter into the same Samsung Account, where you can find the 'unlock my screen' option to remove the lock screen of your device remotely. This is how the Samsung page will look like, where you will have to enter your Samsung account details: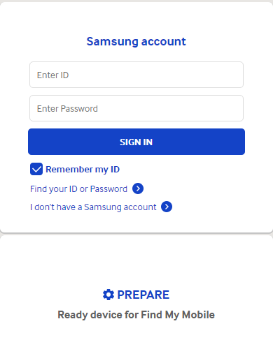 Please leave comment below if you still have problem on bypassing the lock or password. We will help you regain the access to your phone.