HOT PRODUCT RECOMMENDATIONSOver 10,000,000 Wonderful Users
NEWS & REVIEWSAND WE WANT TO HEAR FROM YOU TOO!
"No other software has been designed to work in such a simple and powerful way, if you need to recover damaged or overwritten data from your Android device, your best bet is the top-rated Android Data Recovery App."
- From PCWorld, May 6, 2015

"Phone Transfer program is a valuable tool for anyone looking to transfer everything from old phone to new phone, and it can backup and erase data in order to pre-emptively protect themselves against digital disaster in the future."
- From Macworld, May 22, 2014

"Android Manager is an easy to use program for users of the Mac OS X and Windows operating system who also manage their digital lives and other private data on Android portable devices like Samsung S6, HTC M9.etc."
- TopTenREVIEWS, Jun 9, 2014

"This iOS Data Rescuer program can recover files that were deleted from an Apple device due to a large number of different reasons. Like accident deletion, lost during an operating system upgrade, wiped due to software error and more…"
- From Cnet, May 11, 2013
WHAT USERS SAY

It's an excellent android data backup solution I came across yet, and easily manage everything on PC. No worry about backup now. Highly recommended!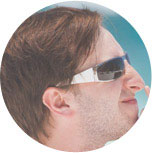 "An Amazing mobile tool I can't live without it. This progarm saved me from a disaster. Fortunately, it helpd me recover everything stored on the device. Really appreciated!"

"It's kind of lucky to find the tool when I switched from Moto G to iPhone 6. 200+ contacts successfully transferred to iPhone 5S with one minute. well done!"