It's an excellent android data backup solution I came across yet, and easily manage everything on PC. No worry about backup now. Highly recommended!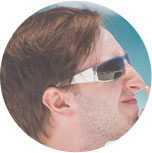 "An Amazing mobile tool I can't live without it. This progarm saved me from a disaster. Fortunately, it helpd me recover everything stored on the device. Really appreciated!"

"It's kind of lucky to find the tool when I switched from Moto G to iPhone 6. 200+ contacts successfully transferred to iPhone 5S with one minute. well done!"