RAR file with password is a great way to protect confidentiality of the documents. But what happens if you forgot a RAR file password and can not access it? Depending on whether you are using a Windows or a Mac computer, there are several ways to quickly crack a RAR file password so you can view the content inside.
While all of these methods are equally effective, a password cracker is an essential tool because it keeps your data safe and secure during the RAR file password recovery process. Online tools require you to upload your RAR files, so there is a risk of information leaking into unauthorized hands. Older freeware applications could contain malware or may not have been updated for a long time. Considering all these risks, let's look at how to unlock a RAR file with password in Windows as well as Mac.
Part 1: How to Crack RAR Password on Windows
RAR is a popular data compression format mostly used on Windows. So there are many RAR password cracker available for Windows users. Among the list we discovered, Password Recovery Bundle is the most effective program to crack password from a RAR archive. It contains a comprehensive suite of password cracking tools for Office, RAR, ZIP, PDF, iTunes and more.
This RAR Password Cracker also offers GPU and multi-core CPU acceleration for even faster password recovery. In addition, using this password-protected RAR file unlocker will eliminate the need to upload your files to the cloud or run complex Command Prompt commands. That means greater security for your password-protected RAR file and greater convenience for you as a user.

Step 1

Install and Run RAR Password Cracker

Download the RAR password recovery application and double-click the .exe file to initiate installation. Follow the instructions until the tool is installed in your Windows PC. Now launch the application using the desktop shortcut or the Start menu. After that, add .rar archive to the program.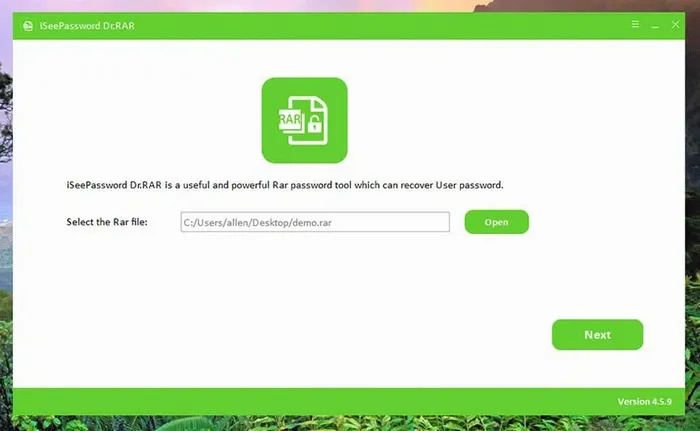 Step 2

Select Password Cracking Type

Next, select the attack type from the options provided in below. In default, we tend to use Mask Attack for password recovery.

Brute Force Attack - Specify the range by selecting parameters like All Caps, All Small Latin, etc.

Mask Attack - Mask certain characters in the password that you might remember.

Dictionary Attack - ideal if you have previously downloaded dictionary files.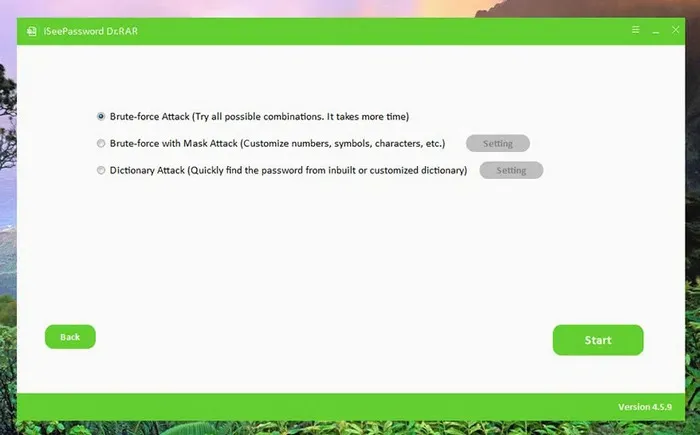 Step 4

Start Cracking RAR File Password

You can also apply Auto-save settings so it will let you resume in case of a power interruption or other unforeseen event. When you are ready, click on "Recover" in the toolbar to begin the RAR file password cracking process.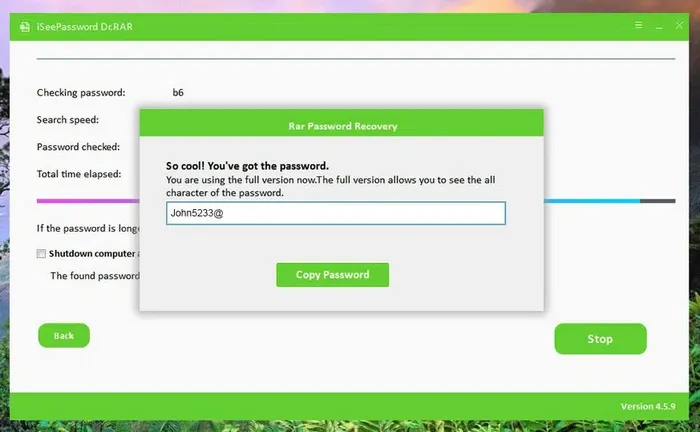 The results will be displayed in a new window once the RAR file password recovery process is complete. Depending on various factors, this could take some amount of time. We suggest that you close all resource-intensive processes during this time. Ideally, run the recovery tool when you're not using the computer, like overnight..

Part 2: Crack RAR File Password Online (Without Any Software)
With the widely adoption of cloud computing services, there are several online services that you can use to recover a RAR file password. However, since the file needs to be uploaded to an external server, it might bring up potential data privacy problem. Even if the website itself is secure, your connection to the server during the upload and download process may not be as safe. It is a risk you have to be willing to take.
That being said, there are several great RAR password recovery online services available to you, such as password-online.com. All you need to do is upload the encrypted RAR file and wait to receive the recovered password in an email. The service offers a preview of the file before you are required to pay for the RAR file password unlock. Here's the process:

Go to password-online.com in your web browser. Upload the encrypted file by clicking the Browse button. Provide any known parameters about the password. Give your email for the password recovery and hit Send. Wait for your screenshot of the file contents as proof of the crack and then make payment to get the password.
Since the decryption is done in massive server farms, the process is much quicker than if you do it on your local machine. However, you have to keep in mind the security risk of uploading confidential documents over the Internet. Besides, if you have multiple files, you have pay to unlock each one. As such, Method 1 would be recommended if you have several files to password-protected RAR files to unlock.
Part 3: RAR Password Cracker for Mac (CMD)
Unfortunately, there aren't many tools to unlock a RAR file with password in Mac. cRARk is one of the decent ones, but it requires command-line work since it doesn't have a GUI. The basic command should be able to crack simple passwords, but if yours is longer than six characters then it might take days to crack it. Nevertheless, we've shown you the basic Terminal command for cracking a RAR file password:
Step 1: Download and install the correct version of cRARk based on your GPU/CPU set up.
Step 2: Since there's no graphic interface, you'll have to run the following command in Terminal. You can access it in Applications > Utilities > Terminal: C:\>crark.exe -c -l4 -g4 Sample.rar
Step 3: The software will try to find the best decryption method to crack the password. If successful, you'll see this message: pass - CRC OK
Step 4: Once the computer recognize and scan the disk successfully, you will be prompted with the following screen to set a new password for login.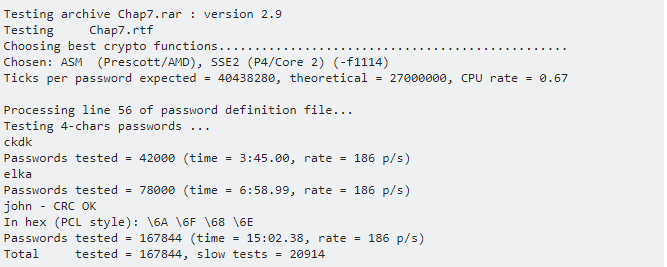 The biggest downside to this tool is that it is not meant for beginners. If you're uncomfortable with command line work, we recommend that you use a Windows utility like Androidphonesoft RAR Password Cracker. The password retrieved in this manner will work on your Mac or any other computer.
Conclusion:
Also, this might not work on RAR files that use encryption methods other than basic AES. It might also not work on new macOS versions. In addition, if you don't have the right hardware, it could take days for the RAR password cracking process to be completed. In the meantime, your Mac will be extremely slow because of the resources being used to crack the password. Therefore, the best way to recover a RAR file password is to do this in Windows and then use that password to open the same file on your Mac.
Related Articles