Corporate Word documents are often password-restricted to prevent unauthorized access in transit. It might be an open password or edit protection. Sometimes the doc downloaded online has a unknown password attached to it. So the question is how to bypass or remove the password in Word if no one remembered the password? First, let's look at the types of protections possible for a Word document.
Part 1: Microsoft Word Password Protection Types
The basic level of protection is the open or restrict editing password. When this is applied, only a user in possession of the correct password will be able to open the document. This is meant to prevent unauthorized users from viewing the contents.
The next form of password protection for a Word doc is the restrict editing. This means anyone can open the Word document but can not make any change to it. This is ideal when you want to openly share a document but need the content to remain the same while being shared. You can also use this without restricting access to editing. So, when the read-only notification pops up, they can simply select No to enable edit mode.
Another type of protection is a deeper level of restriction that controls what type of changes can be made. For example, you can apply a restriction to the formatting styles allowed in the document, or only allow them to comment, track changes or fill in forms.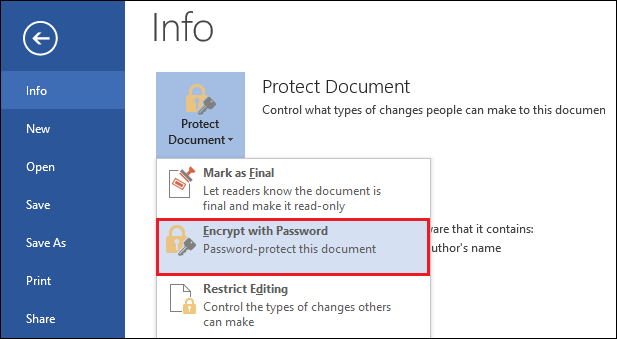 When you use access restriction in combination with these other types of restrictions, the password will always be required to override the type of protection applied. So, if you forget Word password, even you won't be able to violate those restrictions. So, what do you do to remove or recover Word password?
Part 2: How to Remove Word Doc Password Online
There are several online services that will remove password protection or remove restrict editing from Word documents. All you need to do is search the Internet and several sites will pop up. Paid services are usually more reliable, and most of them will offer a small preview of the decrypted document before you make payment. It's a way to reassure you that the password has, in fact, been removed.
The only problem with such services, both free and paid, is that you have to upload your document to an unfamiliar server. This could be a violation of your company's security policies. Moreover, if you're doing it over an unsecure connection, it leaves you open to hackers intercepting the document. That could spell trouble for you and your company.

For this reason, it's better to install standalone software on a local machine so you can remove the password locally without transferring any data over the web. It's quicker and a whole lot more secure.
Part 3: How to Bypass Word Document Password (Open Password)
Androidphonesoft Word Password Removal is one of the leading password recovery tools for Microsoft Word documents. It will instantly blank Edit passwords so you can fully remove the restriction even after forgetting them. For open password, the built-in cracking engine is able to help you find the real password as soon as possible. The program does not touch the underlying content, so it will remain intact during the password removal process.
Androidphonesoft is a highly respected software company with several other password recovery and password recovery products that are used by millions of people worldwide. Their goal is to make software more accessible to non-expert users. That means even novice users will find their software very intuitive and user-friendly. Let's see how Androidphonesoft Word Password Removal works:

Step 1

Download Word Password Removal

Download the installation file to a PC and install the app by following the simple instructions from the Setup Wizard.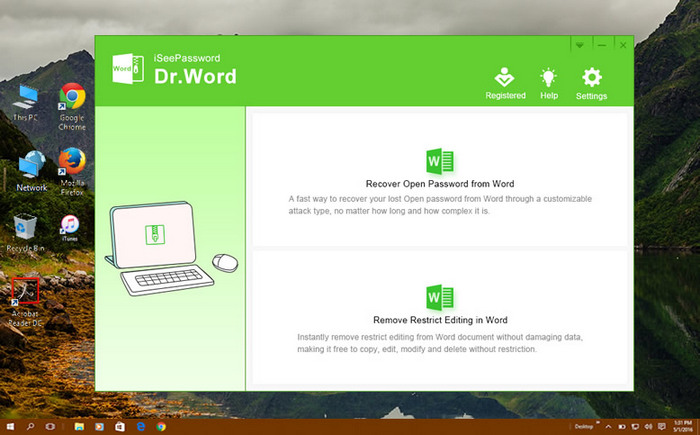 Step 2

Add Doc or Docx File

Launch the program and click the first option on the main screen. You can now click the Add File icon to add Word document to the program.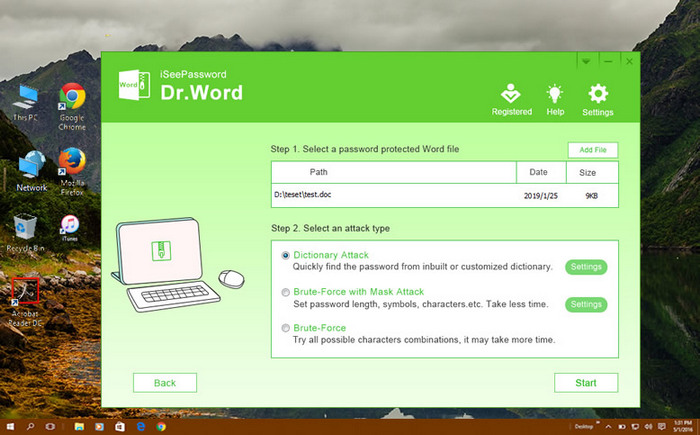 Step 3

Password Recovery Settings

There are four password recovery engines in default. Mostly, Mask attack is preferred as you can choose the length, character types, prefix and postfix. However, if you were familiar with other types of attack, please select it and go ahead. The procedure is almost the same.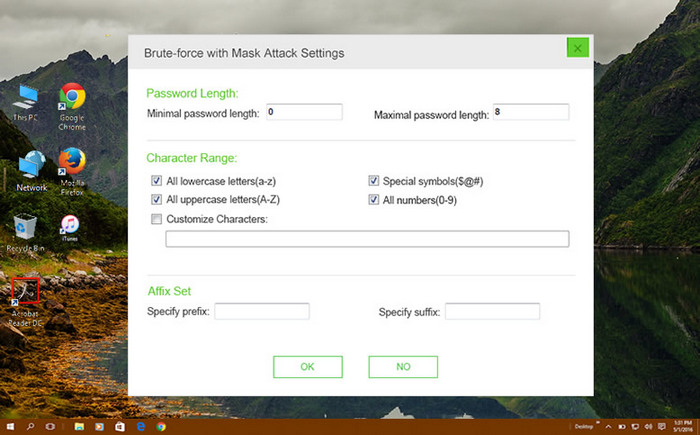 Step 4

Find Word Password and Remove it Afterwards

When the setting step is completed, click "Start" button to begin the password recovery process. For weak password, it could be recovered within a few minutes. However, it takes much more time for complex password.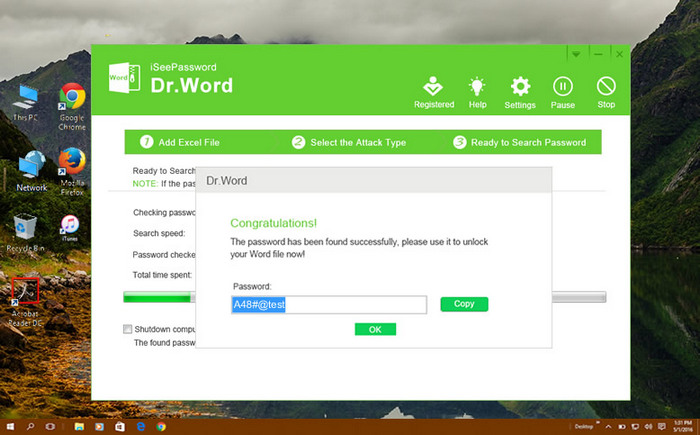 When the password is found, it will be displayed on the screen so you can copy it directly from the program. Now close the program and open the password with that password. After that, you can remove the password as you like.

Part 4: Remove Protection from Word Document without Password
As you can see after install, there are two password recovery options within the program. In this part, we will talk about password removal for restriction only . Now back to the program and click "Remove Word Password" on the main interface. Then add password protected Word document to the program.
Once the file is imported, click on "Remove Password", and restriction password being applied to that Word document will be instantly removed, and you will be able to access and edit it as needed. There is an Open button within the software that lets you directly access the file, and it will also show you the file path for the document.
Conclusion:
Removing restriction password from Word doc is easy from the above perspective. However, it needs more time to bypass the open password. First, you have to find the open password and remove the password after unlocking it. So you should be patient for open password.
Related Articles