Password protection for Excel sheets is commonly used in the business context. Financial information, business projections and similar confidential content is often shared between closed groups using a password that is also shared with the members of that group. But what do you do when you want to unprotect a particular sheet to make edits when you know or don't know the password? Below, we explain how to unprotect Excel sheets with or without knowing the password.
Part 1: How to Unprotect Excel Sheet with Password
When you want to make edits to an Excel sheet and you know the password, it's so easy to open that protected Excel workbook. To be clear, we're talking about unprotecting an open Excel sheet, not opening a password-encrypted file. There are three ways to do this:
Unprotect from the Tab: To unprotect an individual tab in a spreadsheet, you can right-click the tab name and select "Unprotect Sheet…" from the context menu.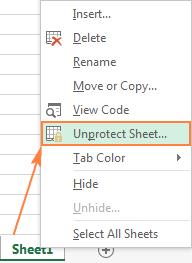 Unprotect from Toolbar: The second way is to click on the Review tab in the toolbar. You will see buttons to protect and unprotect. Click on the second one.

Unprotect from Home Tab: The third method is to do it from the Home tab and click on the Format button in the Cells group. In the context menu, click on "Unprotect Sheet…".
In all three cases, you will be prompted to enter the password before removing protection from Excel . Once you do this, you can easily make whatever edits you need to. In case no password has been set, you can start making edits as soon as you click the "Unprotect Sheet…" button.
Part 2: How to Unprotect Excel Sheet without Password
This method involves the use of a highly reliable password recovery utility called Excel Password Recovery . This tool not only works on protected sheets, but also for accessing the Edit function or to open protected workbooks. It offers multiple types of Excel password recovery options and also supports GPU acceleration. The biggest selling point of this software is the user experience. No complicated settings to fuss with, and all the instructions you need are clearly mentioned within the software interface.
It is part of a very comprehensive family of password cracking and data recovery utilities for Windows, Microsoft Office, RAR, ZIP, PDF, SQL and many more. It boasts a 90% password recovery rate, and features auto-save progress, auto-shutdown after recovery, program priority modes and several useful options. In the next section, let's see how to use it to unprotect Excel sheets and workbooks.
Step 1

Install Excel Password Recovery

Before you begin, you need to install the application on your desktop after downloading the file from the official website. The instructions in the setup wizard will show you what to do once you double-click the downloaded file.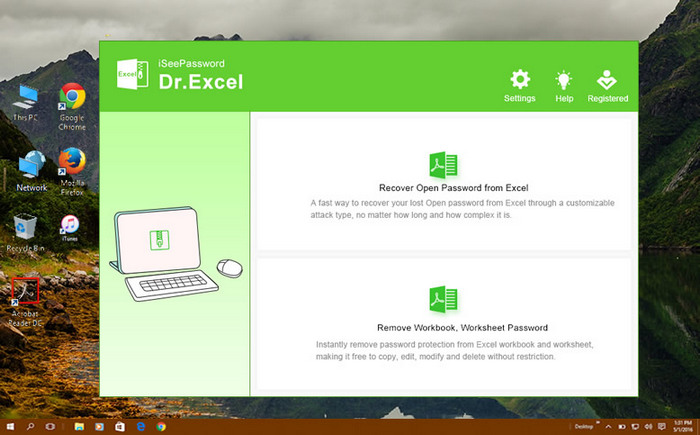 Step 2

Import Protected Excel File

Run the program and add the Excel file to it by clicking "Add File" tab displayed at the upper right corner.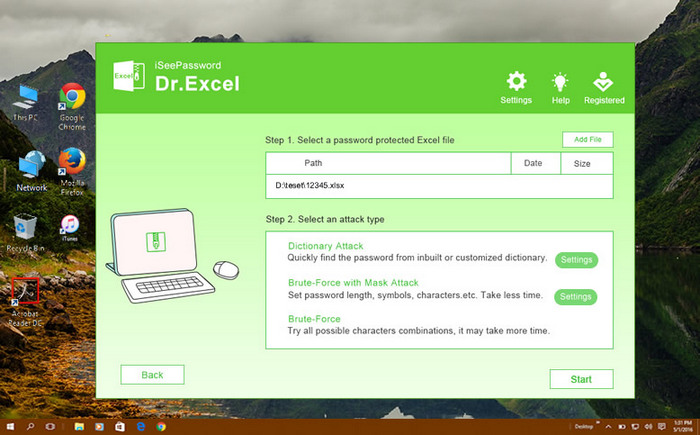 AA
Step 3

Choose Password Cracking Type

Select the Attack Type and set parameters accordingly. You have three options: Brute-Force, Brute Force with Maskand dictionary. If you don't know any of the password's attributes like length or the presence of special characters, it's better to use the Brute-Force Attack method of cracking. If you do know something about the password, you can use Brute-Force with Mask Attack. Input as many aspects of the password that you can remember. When you're done, click Start.

Note on Attack Types: The more information you provide, the faster the cracking process because knowing certain letter, number and character combinations will significantly narrow down your search. If you're not sure, just go with the Smart Attack option and increase the program priority to Highest for a faster password recovery time. Your CPU resources will automatically be diverted to the cracking process.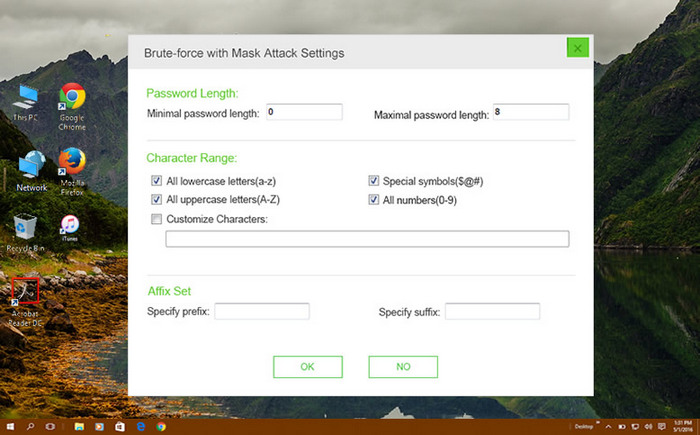 Step 4

Start Unprotecting Sheet from Excel 2007/2010/2013/2016

Once the password is cracked, a window will appear showing the password. You can either open the file directly from here or simply copy the password and use that to unprotect the Excel sheet.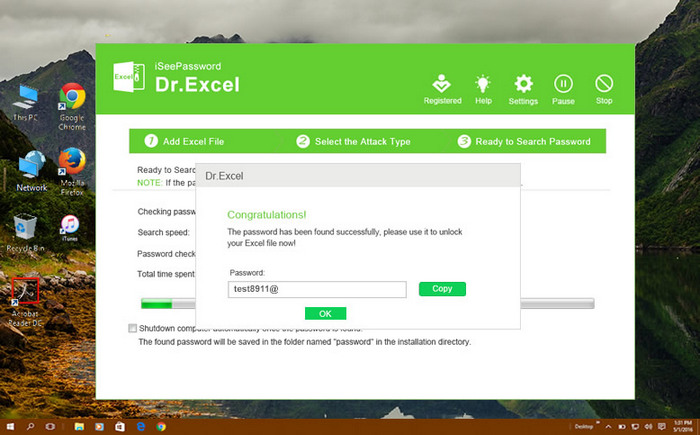 Notice: If the Excel file was protected for editing, then the above method won't work as expected. Instead, there is a much more easier option. As you can see from the main screen, there is an option marked as Remove Workbook, Worksheet Password. It is the correct solution to unprotect an Excel restricted for modification.
Just add the protected Excel to the program and the protection will be removed immediately without any delay. A new copy will be shown on the output folder. And the protection no more exists!.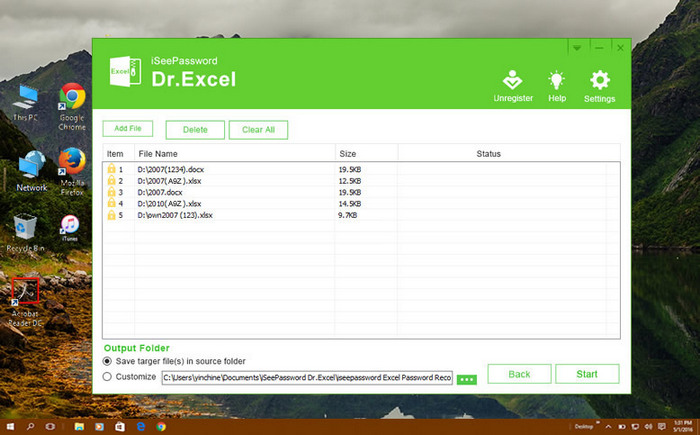 Part 3: How to Unprotect Excel Sheet Online (Not Recommended)
Cloud computing has been a major favor in recent years. The traditional task being completed on a desktop computer are moving to remove servers, which is more powerful than PC in general. For password cracking, it runs much faster and have more tendency to break the password. Why not giving a try, right?
However, the biggest issue with cloud server is that you have no clue what's kind of policy behind is. If it finally recovered the password but keep a local copy on the server. Some of the day, the data was sold to someone else or just hacked by malicious individual. It could be a great loss for you or the company. So the base line is unless you couldn't find any other way to recover the password.

Closing Words:
Password recovery software is extremely user-friendly and intuitive, so new users don't have to worry about a steep learning curve when using it for the first time. It fully supports Excel versions from Excel 97 to Excel 2016, and works on any computer running Windows 10 down through Windows 2000. The ease-of-use and flexible attack and priority options make it one of the most popular Excel password unlocking utilities in the world. The development team has left no stone unturned to make sure that usability and effectiveness are given the highest priority. You will never need another password recovery software ever again.