If you're asked about what you know of the word ISO, what initially comes to your mind? Do you picture it as a file or as an image? Well, to be fair, it is indeed a compressed file with special functions. It is an archive document format, to be more exact. Furthermore, it usually bears the .iso extension.
Compressing files and working as installation image are the two core features of iso file. So there are a lot of people seeking a way to create ISO image from files or folders. After creation, the ISO file can be transferred to a CD, DVD, or USB by burning the files using an ISO burner. There are a lot of ISO Creator that you can download on the Internet. Please keep reading!
Part 1: What is an ISO File?
An ISO file, which is sometimes referred to as an ISO image, is a file that can perfectly represent a CD, a DVD, or even a USB. Having said that, you could say that a single ISO file has the capacity to contain the entire content of a disk or drive because of its attribute of being able to compress large data.
To help you understand better, think of it like a box of unassembled furniture. It doesn't matter what material or packaging is used, the important part is the content of the box. Basically, it's only when you are able to take out all the parts and put it together does it show and serve its purpose. Now, ISO files operate in the same manner as that.
If you're curious as to why more people are gradually becoming interested in ISO file, it's because of its exceptional features. First of all, it can produce an exact copy of any image file, not to mention that it can do so without any data loss. Another reason would be the ability of an ISO file to read data at a much faster speed compared to any high-end physical CD-ROM drives. Plus, it would be much easier to upload an ISO file to a server rather than a physical media.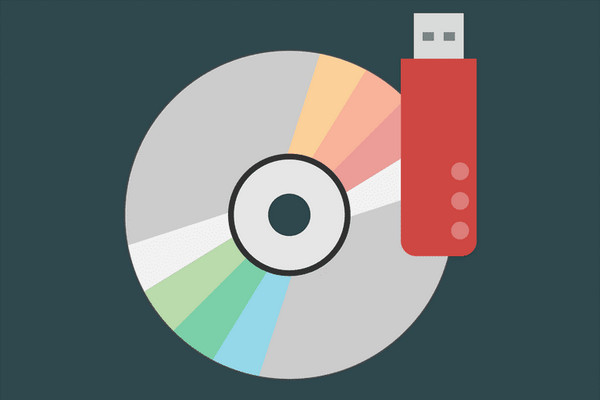 Part 2: Difference between a Normal ISO File and a Bootable ISO File
If you've heard about bootable ISO files, then you're probably wondering if it's the same as normal ISO files and what differentiates the two if it's not.
To answer that, the two are completely different things. Now, ISO creates a virtual drive where it can be mounted. When a bootable ISO is mounted on any virtual drive, its contents automatically activate. On the other hand, when a normal ISO is mounted on a virtual drive, its contents won't necessarily work just like the bootable ISO.

If you're finding it hard to grasp, then you can just think of this way: what do you think happens when you insert an OS installation disk as opposed to a CD containing various files? When you insert an OS installation disk, an installation wizard opens up. Now, when you insert a CD with the various files inside, nothing really happens. You need to open the folder location of the CD in order to see its contents.
To cut it short, the OS installation disk pertains to the bootable ISO, whereas the CD with the files pertains to the normal ISO.
Part 3: How to Create ISO from Files or Folder on Windows 10/7/8
If you're planning on compressing files for data that you want to share with other people, then converting them into an ISO file would be the best move. For this purpose, Androidphonesoft ISO Creator would be the best tool to use because it performs every function perfectly and in less time compared to other ISO converter tools.
This ISO Creator offers five note-worthy features. One such note-worthy feature is the ability to create ISO from files without ever losing data. In addition to supporting both 32-bit and 64-bit Windows, ISO Burner also supports both MBR and GPT partitions. With that, users can easily burn an ISO image to any device that they want. On top of that, the tool is quite lightweight and fairly easy to use, even for beginners.
Step 1

Download and Install ISO Creator

Download iSeePassword ISO Burner and install it on your computer. The program has five features: burn, extract, create, edit, and copy. For this specific end goal, you will need to choose the "Create" option and click on the "Next" button.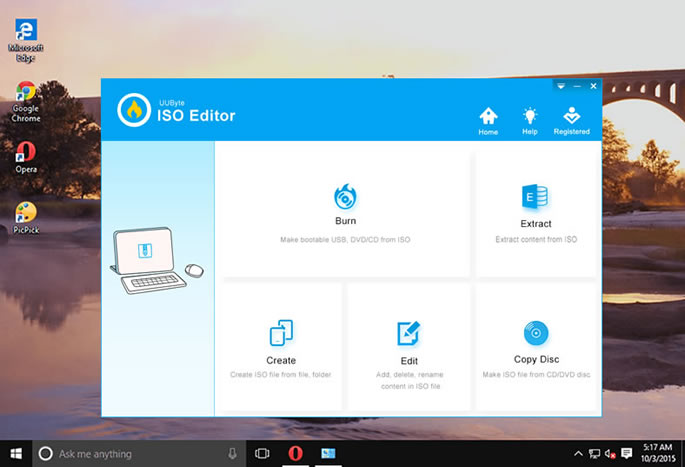 Step 2

Import Files or Folders

Click "Add Files" or "Add Folder" icon to import files or folders into the progran.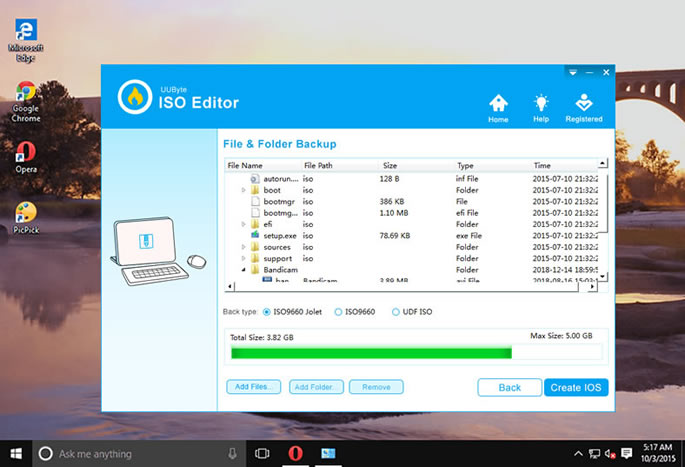 Step 3

Start Creating ISO from Files or Folders

When the file being added , click on "Create ISO" button to commence the ISO file creation process. The duration of the whole process would be around 3 to 5 minutes. This is pretty fast!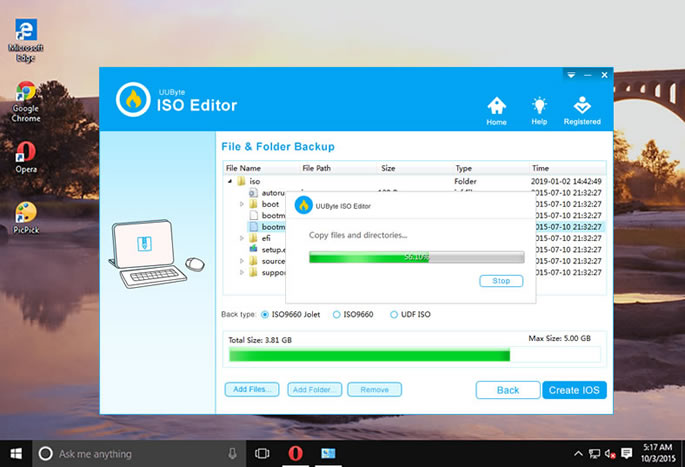 Creating ISO image on Windows or Mac has never been such easy with the help of Android ISO Creator. This ISO Toolkit is the ultimate tool for operating ISO files. Why not giving it a shot first?
Conclusion
iSeePassword ISO Burner is a great tool to have, not only for ISO creation but also for editing and burning bootable ISO media and other functions as well. So, it's best if you keep the program installed on your computer for future use.
Related Articles