Encrypting a USB drive so only authorized users have access is always a good idea when dealing with sensitive or private information. But what happens when you want to access that same data on a Mac and you don't have the ability to use the same software to decrypt and unlock the drive? BitLocker for Windows poses exactly that kind of problem because it only works on Windows computers. So, if you're using a USB drive encrypted by BitLocker on a Mac, there's really no direct way to access the content in encrypted drive on Mac. Fortunately, there's a workaround for it, which is what this article outlines.
Although BitLocker is not natively supported on Mac machines, there are several third-party tools you can use to gain access to a USB drive that has been encrypted with it. One such utility is UUByte BitLocker Geeker. The software is compatible with Mac OS X 10.10 and higher versions, and can open a wide range of storage devices like USB drives, external hard drives, SD cards and more. You can also use it to read or write files to the drive, but that involves formatting the drive with a Windows-friendly file system like NTFS or FAT32.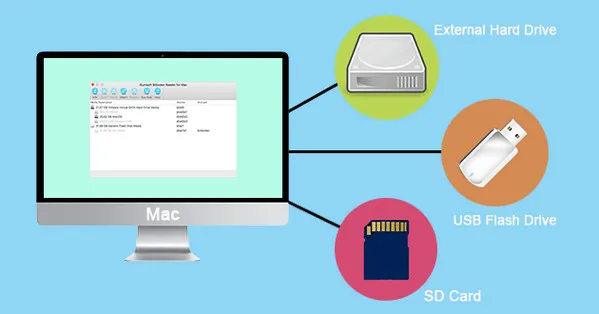 Method 1: How to Open Encrypted USB on Mac with BitLocker Geeker
UUByte BitLocker Geeker is a profesional software that easily open BitLocker drive on Mac. No matter the drive is encrypted by 128-bit or 256-bit AES encryption, this Mac app can unlock the BitLocker drive almost instantly and grant users full reading or writing access to the drive just like a normal one. Currently, it is running seamlessly on latest macOS Big Sur, Catalina, Mojave and High Serria.
To open a BitLocker encrypted USB on Mac, follow the steps described below:
Step 1: As a first step, download and install UUByte BitLocker Geeker application on your Mac.

Step 2: Launch the program and insert the USB drive into the Mac. To make sure that you're able to access the drive, make sure that it has not been corrupted. If it has, you may need to use a recovery program to get it back to a working state.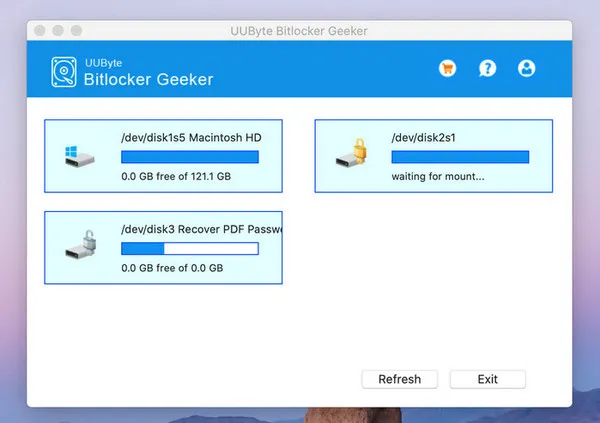 Step 3: When the external drive is detected by Mac, you will see a warning message . Simply click on the 'Ignore' option if that happens. This is merely a format conflict between the drive and macOS, but since you're using a third-party application to access the drive, you can choose to ignore the alert.
Step 4: Click on the drive with a padlock in the software window and double click on it. When prompted for the password, enter it and click 'Mount'.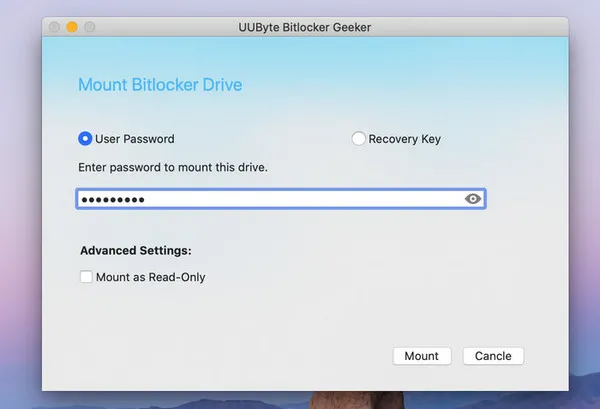 Step 5: Once the drive has been decrypted, you can access the folders and files inside just as if you were working inside the native Finder app in Mac.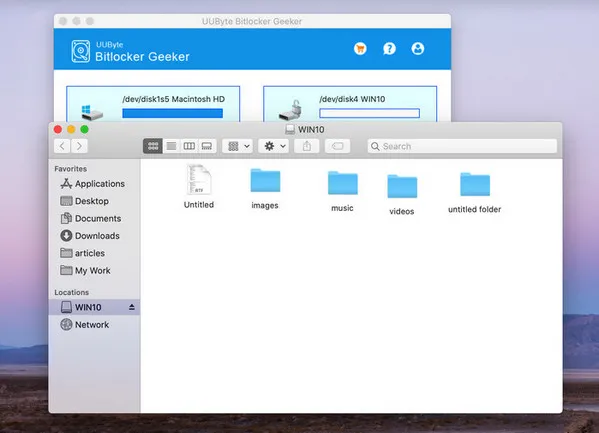 Please note that the drive can not be unlocked unless you have the password. This is not a password utility. It merely allows you to mount the drive virtually and decrypt it so you can read or write the contents of BitLocker drive on a Mac.
Method 2: Format BitLocker Drive and Open It on Mac
If you forgot the open password of BitLocker drive or just want to remove protection from the USB so you can use it more freely on Mac, then it is advised to format the drive in Disk Utility and this will remove the password from encrypted USB. Fortunately, this can be done on Mac for free.
Step 1: After taking a backup of the data on your USB drive on a Windows PC, insert it into the Mac.
Step 2: Open the Disk Utility application from the Applications > Utilities folder.
Step 3: In the left panel, look for the encrypted drive and select it.
Step 4: From the toolbar at the top, select the Erase button. The drive will be erased and the encryption removed. You can then choose to format the drive, but that's beyond the scope of this article.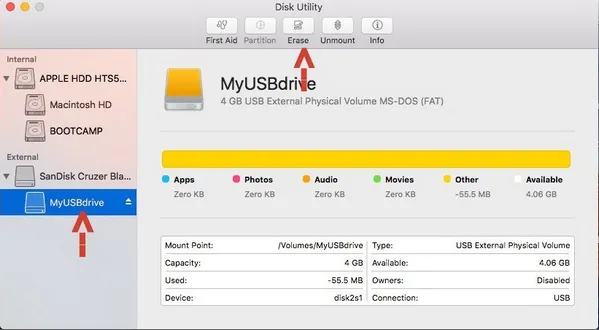 Conclusion
When you still have password of BitLocker drive, then UUByte BitLocker Geeker is one of the best ways to open a BitLocker drive on Mac system. The data remains the same after unlocking. However, if you forgot BitLocker password, you have to format the drive as it is impossible to crack BitLocker password with current technology.
Related Articles