How do you unlock an iPad if you forgot the password? Don't worry, you don't have to reset the device to factory settings, which would be a big trouble if you backed up the iPad with iTunes or iCloud. A forgotten security token is a regular occurence, so several ways have been developed to circumvent the need to restore your iPad. The important thing to remember is to always take backups to iCloud or via iTunes on your computer. That way, even if you have to lose all your device data, there's a way to get everything back.
In this article, we'll show you three ways to bypass or unlock an passcode without restoring the device.
Part 1: How to Unlock an iPad Passcode without Computer (iCloud)
There is an useful feature in iCloud called Find My iPhone, which is able to play sound, erase and lock you iPad if it was lost, stolen or locked. This is a fairly straightforward method to bypass your iPad passcode, but it comes with certain restrictions, as we'll see. You will need your iPad to be linked to your Apple ID in order to remove the password by using this method. In addition, Find My iPhone feature is turned on. This is great for novice users who aren't family with complex unlocking software and don't want to risk anything that could brick their device.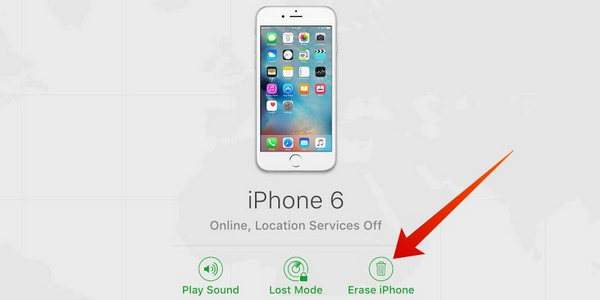 Step 1: Find a computer or mobile device with Internet access. Open a web browser and access iCloud.com.
Step 2: Input the Apple ID and password. Once login successfully, you'll see an option called Find My iPhone on the main screen. Click on it.
Step 3: Now click on "All Devices" and look for your iPad in that list. Select it.
Step 4: On the top right-side menu, click on "Erase iPhone". This will erase all data on your iPad, including the passcode.
You should now be able to access your iPad without entering the passcode. Unfortunately, this method only works if you had enabled Find My iPhone on your iPad before you were locked out. Another way you can try is by using a workaround with Siri, Apple's virtual digital assistant.
Part 2: Reset iPad Password by Using Siri App (Old iPad Models)
Siri is helpful voice assistant that can complete a lot of tasks via human voice. Using Siri to unlock iPad is a roundabout way that can get a bit confusing if you're doing it for the very first time. The way it works is to use a Siri vulnerability on older iOS versions to fool your iPad into letting you in. The method has been blocked by Apple on new iOS versions, but if you're running iOS 8.0 up to iOS 10.1, this should work most of the time.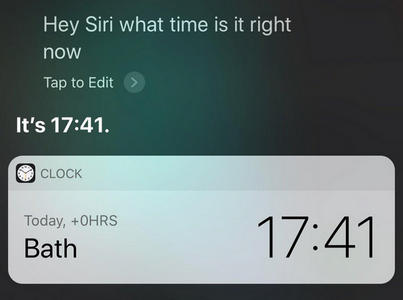 Step 1: Hold down the home button on your iPad to activate Siri, and then ask her for the time. Something like "Hey Siri, what time is it now?" should work.
Step 2: You will be able to see the clock app. Now click on the "+'"sign on the top right of your iPad screen. In the search bar that you see next, enter any random text. Now tap and hold the text to "Select All".
Step 3: Next, tap on "Share" in the same context menu and click on the Message app. In the compose message screen, type random text in the "To" field and tap Enter/Return.
Step 4: Now tap on "Add" and "Create New Contact". Next, tap on the photo icon for the contact you're creating and select "Choose Photo" in the pop-up.
Step 5: Once the photo library is launched, wait a few seconds and depress the home button. This should take you to the home page.
This method can't be executed on any iPad running a version higher than iOS 10.1 or lower than iOS 8.0. It also doesn't work 100% of the time, so you'll have to repeat all the eight steps each time you want to unlock the device. Additionally, Siri doesn't always wake up when you try to activate her this way.
If you want to unlock iPad without Siri or prefer a truly easy method that will work magic in mere minutes, then try this next and final method.
Part 3: How to Bypass iPad Password via Unlocking Software
The above two methods are the most common ways to unlock an iPad without password. However, it still fails under certain cases. In this scenario, it is advised to take help from poweful third-party software. Androidphonesoft iPad Password Removal is such a great example. It is a powerful desktop utility that allows you to easily and quickly unlock any 4-digit or 6-digit passcode, and even Face ID and Touch ID security. It is fully compatible with iOS 12 and the new 2018 iPad models. This tool is especially handy when you buy a pre-owned iPhone that's locked, and there's no way to get it touch with the original owner.
The amazing passcode unlocking software uses three simple stages to unlock your device: Install the software and connect your iPad to a computer, download and verify the OS firmware, and bypass the passcode to unlock your iOS device. It works with any iOS device, new or old, and the iOS version won't matter.
Step 1

Get started: Download, install and Run

Download this iPad Passcode Removal on your computer, install it and launch the application. Then connect your device using a USB lightning cable.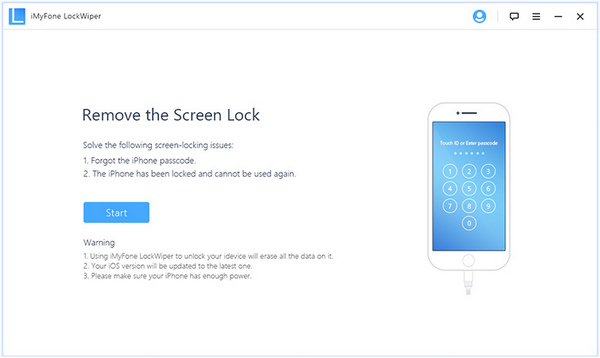 Step 2

Boot iPad into DFU Mode

In the main interface, click on "Start" to initiate the unlocking process. On the next page you'll see instructions to set your phone to DFU mode, which is the device firmware update mode. Follow the steps on the screen based on what iPad model you're using.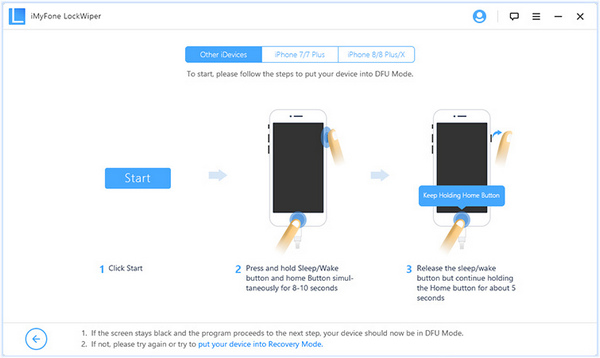 Step 3

Download Firmware and Reset iPad Password

The firmware package needs to be downloaded in this step. Check the settings on the page and click on "Download". Now click on "Start to Verify", then wait for the firmware to be validated, and click on "Start Unlock".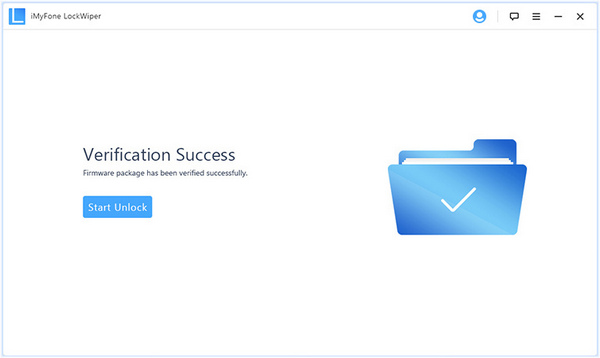 In the final step, enter the six zeroes (000000), and click on "Unlock". Once the process is over, your iPad will be unlocked and you won't require a passcode to get in.
Conclusion:
This is the quickest way to do it. You don't have to worry about Find My iPhone being activated, and you certainly don't have to try and fool Siri into opening the door for you, so to speak. Just install Androidphonesoft iPad Password Removal, unlock your device, and keep the utility handy until you need it again.
Related Articles