Forgetting your iPhone passcode is one of the worst things that can happen to you. It ruins your day because you can't see your messages, can't access social media - nothing. It's almost as if your life came to a standstill because of one silly string of characters. What if you're in that type of situation and even Siri can't get you out of it? Don't worry, there are several other ways to unlock your iPhone without having to resort to extreme measures like taking your phone to the Apple store.This article takes a detailed look at some of these methods.
Part 1: How to Unlock iPhone Passcode with iCloud (Data Loss)
This method uses the Find My iPhone feature to identify and erase your device, including the passcode. It's pretty easy, but you will need another iOS device or access to an Internet-connected computer.
Step 1: On another iDevice or a computer with an Internet connection, go to the iCloud.com domain at this address: https://icloud.com/find
Step 2: Sign in with your iCloud credentials. This is your Apple ID that your device is associated with.
Step 3: Choose the "All Devices" option and then find your iPhone on the list that shows up. Click on the device and then on "Erase iPhone" to wipe the device and remove the passcode.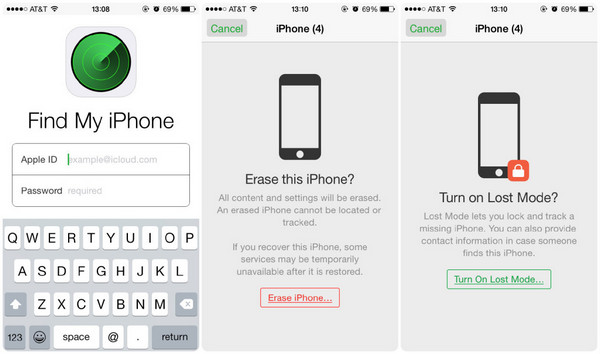 If you don't remember your iCloud credentials or your Apple ID is not associated with the locked iPhone, you won't be able to use this method. Is there a way to remove the passcode without going through all that trouble? Fortunately, there is!
Part 2: How to Unlock iPhone Passcode without Using Siri
Androidphonesoft iPhone Passcode Unlocker is a fantastic desktop utility will quickly remove your passcode no matter what the situation. Whether your phone screen is broken or it's disabled because of multiple incorrect passcode attempts, you can get past your lock screen in a matter of minutes. It can even unlock Touch ID and Face ID on the latest iPhone X and other new models.
It comes highly recommended by some of the top technology sites, and is trusted by millions of iOS device users around the globe. It supports devices running iOS 11.4 and even the latest iOS 12 that is coming to iPhone XS this year. The best part about this software is that you don't need any sort of technical expertise to use it. Simply plug in your device and follow the on-screen instructions after installing it on your Mac or PC.
Step 1

Download iPhone Passcode Unlocker

Download the appropriate version (Mac/PC) of iPhone Passcode Unlocker on your computer and install it by following the setup wizard instructions.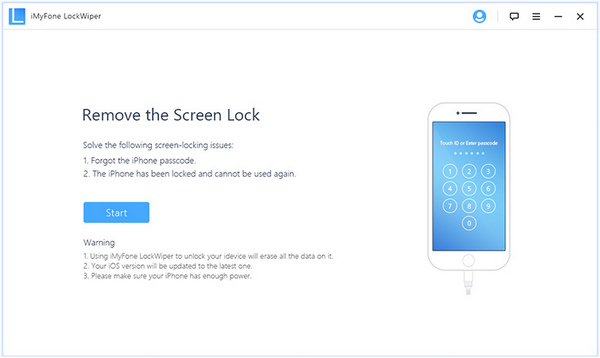 Step 2

Put iPhone into DFU Mode

Launch the application and connect your device to the computer. Now put your iPhone into DFU mode. Instructions will be provided on-screen based on your iPhone model, but we have outlined it below for your convenience.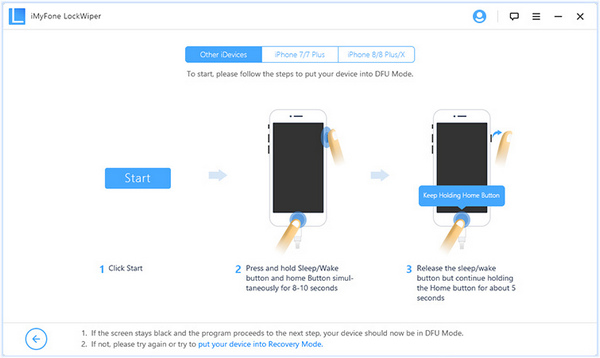 Step 3

Start Removing Passcode from iPhone

In the software window, you will see an option to download the latest firmware. Verify the details shown and click on "Download". After the download is complete, click on 'Start to Verify' and then "Start Unlock". On the second click you will be asked to enter 000000 to confirm. Please wait for each process to be completed.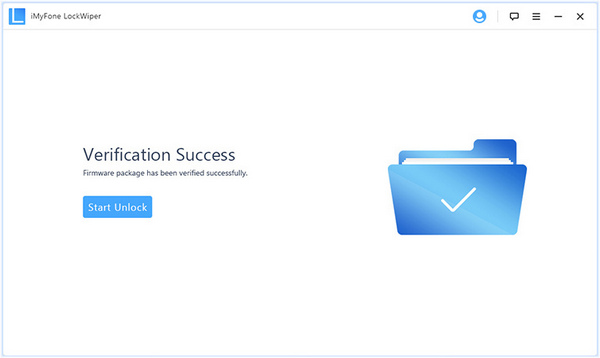 Part 3: How to Bypass iPhone Passcode with iTunes on Computer
It's definitely an unpleasant experience to have to erase your device and lose all your precious data, but this is the only way that Apple suggests. Unlocking your iPhone with this technique requires a PC or Mac with the latest version of iTunes, and a cable to connect your iPhone to the computer. This will also involve updating your iOS to the latest version.
Step 1: Connect your device to the computer running iTunes (latest version), and then force-restart your iPhone.
Step 2: On iTunes, you will see a windows that asks you whether you want to restore or update the device. Select Restore.
Step 3: Wait until the process is completed, and do not unplug your device until it is over.
Doing this will wipe your iPhone so no data will remain on it. However, you have successfully unlocked your device. You can now assign a new passcode. Unless you have the latest iTunes and are willing to upgrade your device to the latest iOS version, you may not want to use this method. In certain cases, if your device is not detected by iTunes or if iTunes throws out some unknown error, you will not be able to proceed.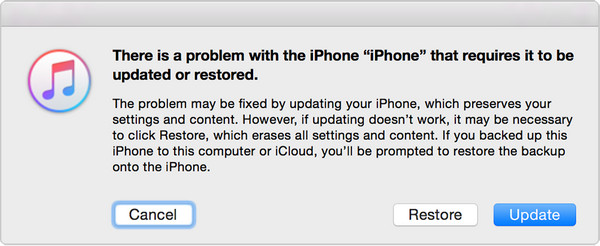 The Bottom Line:
Your iPhone is now unlocked, and you can set a new passcode. You can also restore the iPhone using an existing backup from iTunes or iCloud. This is the best method to unlock your iPhone without a passcode and without using Siri, and you won't even have to visit the Apple store and inconvenience yourself.
Related Articles