Apple has always been known for keeping its technology exclusive to its products. So, it's no surprise that its relatively new HEIC and HEIF image formats aren't compatible with other platforms like Android and Windows. That means you need to change iOS images to PNG or another shareable format before you can open them to non-Apple device. This article shows you two different ways to convert HEIC to PNG with and without special software.
Part 1: How to Convert HEIC to PNG Online without Any App
There are several online HEIC conversion services that you can consider using for this purpose. Most of them allow bulk uploads up to about 50 images or so, and you don't need to install any software for this. As such, it's a convenient way to convert HEIC to PNG before sharing with users of other platforms. The biggest disadvantage here is a lack of privacy because all your images have to be uploaded to the service provider's servers for conversion.
Although most of the them promise secure transfers and full confidentiality, it's still not secure because you're sending the images over the Internet. Another big disadvantage is that you'll be using up a lot of data, so if you are not on an unlimited data plan, it could cost you quite a bit, especially if you have hundreds of photos to convert this way.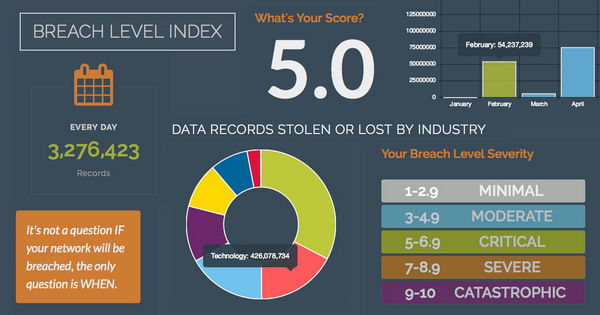 Another method that you can try is to set up your iPhone so that it can automatically convert iOS images to JPG or PNG when you do camera uploads to a Mac or PC. Follow the steps below to do this:
On your iPhone running iOS 11 or higher, go to Settings > Camera > Formats and select High Efficiency so that the images are shot in the original high-quality HEIC/HEIF format. Go back to the home page, then go to Photos > Transfer to Mac or PC and select Automatic so the images are converted from HEIC to PNG when you upload to your computer.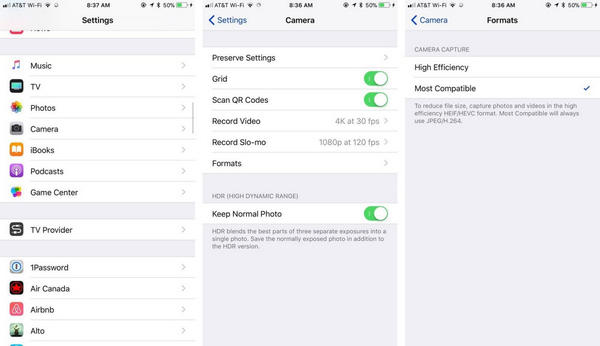 This method ensures that all images exported from iPhone to computer are in PNG format, but the conversion quality is not always great. What if you want to retain the HEIF/HEIC images on the phone but you also want high-quality converted images for sharing with others? In that case, check out the next part of this article below.
Part 2: How to Convert HEIC to PNG on Windows 10 or Mac
This part of the article focuses on a robust solution to your problem. It's called HEIC Converter, and it is the only tool you will ever need to convert HEIC to JPG or even PNG format. The software offers the ability to retain and transmit all Exif metadata about the converted images, and you get to control the quality of output. Since PNGs are nearly twice as large as HEIC images, space is something you need to consider when converting them. The HEIC Converter software allows you to set the quality before you start converting.
This HEIC Converter lets you convert images in bulk as well as one at a time. If you have hundreds of shots to be converted, this is the ideal tool. Simply import the images into the software on your PC or Mac, tweak the settings the way you want and hit Convert. Here's how it's done:
Step 1

Install HEIC Converter on a Windows PC or Mac

First, download HEIC Converter on your Mac or PC and install the software. Launch the program and select between single conversion mode and bulk conversion mode.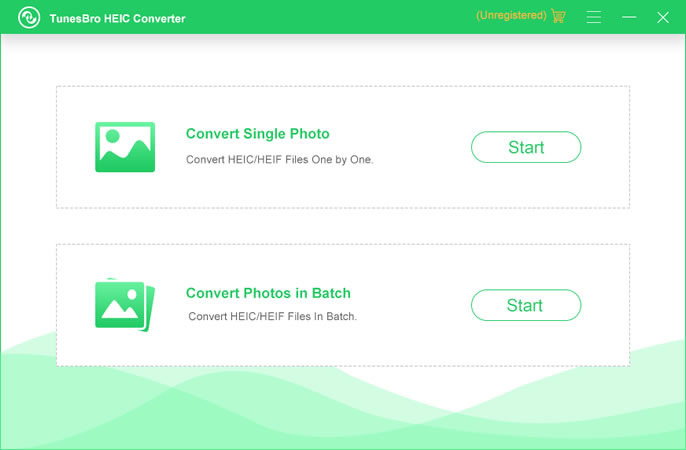 Step 2

Add HEIC Files

Easily add photos and even entire folders to the software by clicking the "Add HEIC" button and selecting the images to be converted.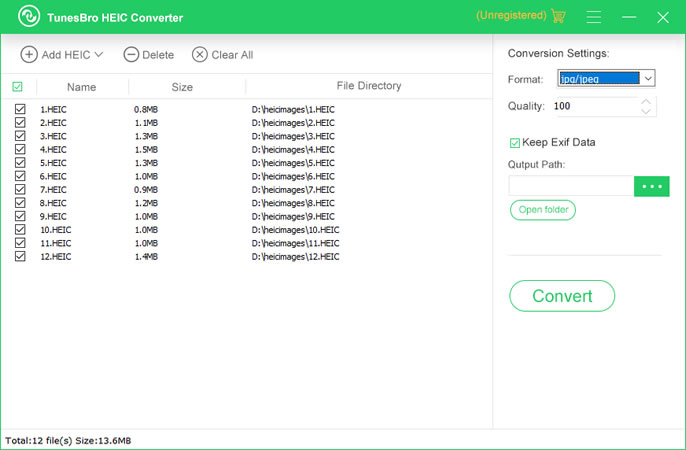 Step 3

Start Converting HEIC to PNG

Now select the output format (PNG/PNG), output quality, output path and Exif data retention. Finally, click "Convert" and the job will be done in a few minutes.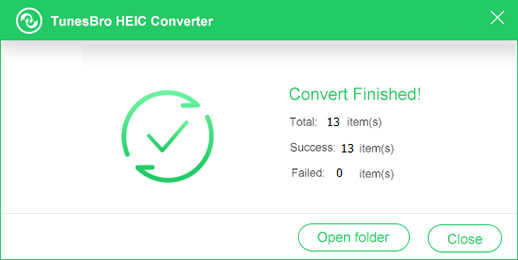 The conversion process is a little tricky, so not all HEIC to PNG conversion software can handle this part adequately. HEIC Converter is one of the few applications available that can losslessly convert HEIC to PNG in bulk. The powerful conversion engines in this award-winning HEIC to PNG conversion software ensure 100% quality so the PNGs are as stunning as the original HEIC/HEIF images shot on your iOS 11 or iOS 12 device.
At the End
If you're still keen on an online service, you should be aware that it will incur data charges and that the information you send and receive over the Internet is never 100% secure. If there are sensitive images in your collection, it's better to use a downloadable software like HEIC Converter and do the conversions locally on your system. Any service including cloud storage is an invitation to hackers to steal your data, so be safe and be aware of the security risks no matter what choice you finally make.
Related Articles