My Blackberry Curve has been with me for 4 years since its launch in 2009. At that time, Blackberry was the most adopted brand for business man in mobile phone industry. To be frankly, I and my colleagues were pretty happy with the device, especially its email client and messaging app. However, with the growing popularity of iPhone and its touch based user interface, people now are more accustomed to this behavior. And physical keyword powered smartphone is rare in these days.
A week ago, I finally made a decision that I will switch from Blackberry to iPhone, it means my long serving Curve will be retired. I have played with my wife's iPhone 5S for a while and quite like the device for numerous apps in App Store. I can do all kinds of tasks with specific apps which Blackberry lacks. I got the iPhone today, the first thing I need to do is to transfer my 300+ phone contacts from Blackberry to the new iPhone to make it work in real life. This is a huge project if I typed the contacts one by one, but honestly, I don't want to do this myself. I am more willing to pay a few bucks to buy a tool doing the work for me.
I did some research on Google and finally Androidsoft Phone to Phone Transfer comes to my eyes. The software is capable of transferring contacts/SMS/photos/videos from Blackberry device to iPhone seamlessly. It only takes a few minutes to help me transfer all my contacts to iPhone, only with 3 single clicks. Below is the experience that I want to share with you.
Support BlackBerry Models: Priv/Passport/Classic/Leap/Z3/Z10/Z30/Q10/Z10/Q5/Blod/Torch/Curve
Support iPhone Models: iPhone 8/ 8 Plus, iPhone 7 Plus/ iPhone 6S/ iPhone 6 Plus/ iPhone 6/iPhone 5S/iPhone 5/iPhone 4S
Guide: How to Transfer Blackberry Contacts to iPhone X/8/7/6S
Step 1

Backup Your BlackBerry with BlackBerry Desktop Software

BlackBerry Desktop Software is the link between your computer and Blackberry device. Download and install it on your computer. Once your device is recoginzed by the software, then backup all your data on your computer for later use.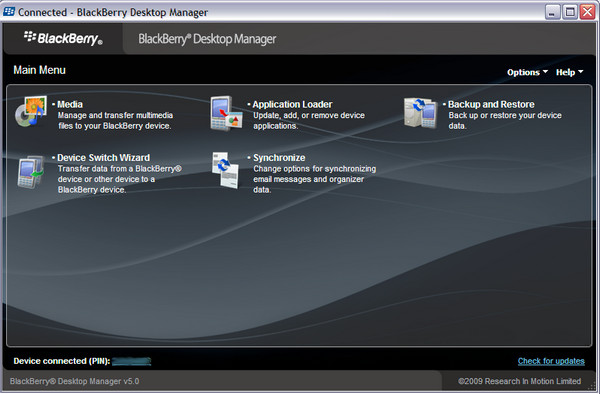 Step 2

Install and Launch Phone to Phone Transfer

Download the software from above links accordingly. Install it on the computer with the default installation wizard. Then open the software after installation. The main screen is like the following: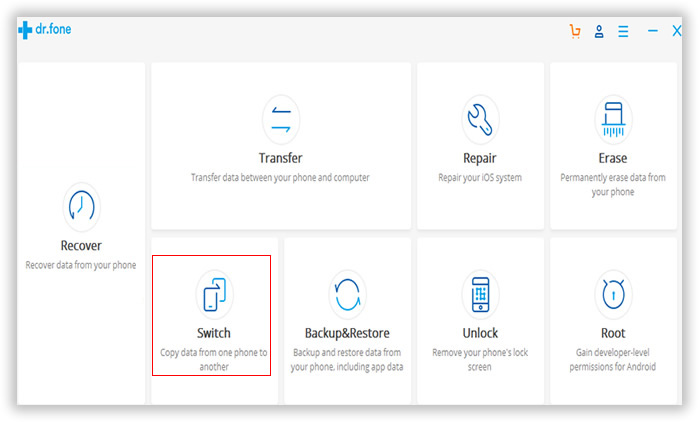 Step 3

Connect Blackberry and iPhone to computer

Plug the two devices to computer with USB cable. Once connected, you can see both devices in File Explorer. If not, please download the proper USB driver for your devices from the official site.

Note: If the device is the first time attached to the computer, please install the proper Android USB driver before proceeding to next step.
Step 4

Start to Copy Contacts

Click on the Start button which tells the software it will be used for transfer purpose. After that, the software will automatically detect the devices attached to the computer and asks you to grant access to it for further operation.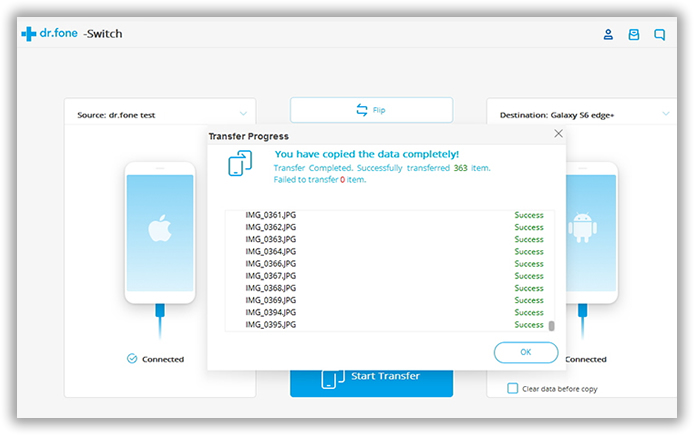 After authorization, it starts analyzing the content stored on both devices and lists the items to be transferred. Select the Contact at the checklist and click on Start Transfer to start the transferring process. It will take only 1-3 minutes to fully complete the tasks. It covers all of the dirty work for you and guarantee a compatibility across all BB models including: q10/torch/curve/z10/9900. The Phone Transfer offers you trial version so you can see how it might work in your environment.