"Android Keeps Restarting" is a very common issue that has been happening to almost Android users. Many Android owners are still complaining day-to-day that their phone keeps restarting automatically after installing an update, corrupted apps or hardware problem.
There is not any reason for this problem, and we have also encountered this annoying issue before, so we decide to share you methods in a sequential manner until one of these methods helps you fix Android Phone Restarting problem for no apparent reason.
Reasons to Cause Android Phones Keep Restarting
The reason why your Android phone keeps restarting again is obviously frustrating. It might also impair your fondness for your phone and even ruin the environment when you are using it. The Android operating system is a joy to head to, so it can be annoying that it screws your phone system when downloading a new update.
But you should not worry since we already have quick fixes for you. Although it's hard to know which problem is the cause of Android Keeps Restarting issue, we can narrow it down to a general problem. This tutorial will show you the best solutions to fix Android phone keeps restarting problem.
Corrupted data in memory: The new Android versions include different files and this could be overriding the existing files on your phone.
Incompatible third-party apps: Some apps on your phone can get crashing due to its incompatibility with the new firmware. As a consequence, they will prevent the phone from reboot randomly.
Clear cached data: The new update still uses data stored in the cache partition from the previous build, so in some case, it might cause consistencies.
Hardware issue: Something could be wrong with a particular component of your phone. So it leads to the "random restart" problem.
Once you know the reasons, let's find out solutions to fix Android phone keeps restarting problem.
Solution 1: Boot Android into Safe Mode
Safe Mode is a good place to help you to track down the causes of problems occurring on your Android phone. Once you boot your phone into safe mode, all third-party apps installed on your device will be got rid of. In this mode, check if your phone still keeps restarting without any reason. In case the problem disappears, then a third party app is the main cause of the problem. All you need is to find out and delete it from your phone.
If your device is running on Android 6.0 version or later, the process can be done as follows:
Step 1: Press and hold the Power button.
Step 2: Hold on Power off.
Step 3: When you see the Reboot to safe mode, simply tap on OK.
Step 4: Your phone will now restart and you will see "Safe mode" in the bottom-left corner.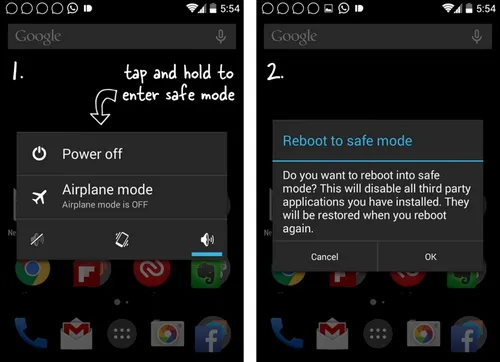 If you don't see the Reboot to safe mode option when holding on Power off, here is how to manually boot into Safe Mode.
Step 1: Press and hold the Power button and choose Power off.
Step 2: Press and hold the Power button, until you see your phone logo.
Step 3: Release the Power button, and press firmly the Volume down
Step 4: Hold it until your phone boots up. You will then see the words "Safe mode" in the bottom-left corner.
Solution 2: Perform a Factory Reset
It's among one of the last resorts to fix 'Android phone keeps restarting'. Once you reset your phone, all the system will be refreshed and caches, corrupted files, rogue apps will also be deleted. This might help your Android phone back to its normal state and you can then use it without any worry.
Unfortunately, a factory reset is going to erase all data stored in your phone internal storage. But it's only the option if nothing else is helping you fix the problem of Android Phone Keeps Restarting. To perform a factory reset:
Step 1: Open Settings app on your Android phone.
Step 2: In the Settings screen, scroll down and tap on Backup & Reset Option.
Step 3: Select the Factory Data Reset option.
Step 4: Tap on the popup again and it will start wiping all the data on your Android phone, including corrupted files and your device will then get a fresh reinstallation of the current Android version for your model. Wait for the process to complete and check if the problem has disappeared. If not, move on to the last method.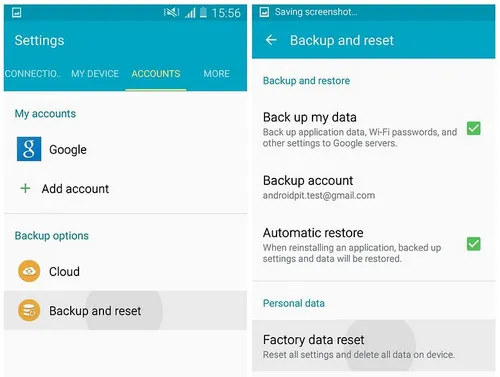 Solution 3: Use Software to Fix Android Keeps Restaring Issue
If none of the methods above helped you, and your Android phone still keeps rebooting without any reason, then it's time to use third-party software to fix that. You think we are wrong when putting our belief into a third party software. You might not know that there are now a few apps that are very effective in fixing errors related to Android software.
The app we would like to introduce you here is Android Fix Pro. It is currently considered as one of the best solutions if you are encountering with Android problems. In fact, many users highly evaluate it as the best repair tool for Android. The tool has the fastest repairing speed with advanced technology, so the success rate is very high.
Android Fix Pro can fix almost common problems of Android phones, including "Android Keeps Restarting" problem. If you want to give it shot, here is how to download and use it to fix the current issue on your Android phone.

Step 1: Download Android Fix Pro software from above link. When done, install the software on a Windows computer. Simply follow the onscreen prompts to complete the installation process.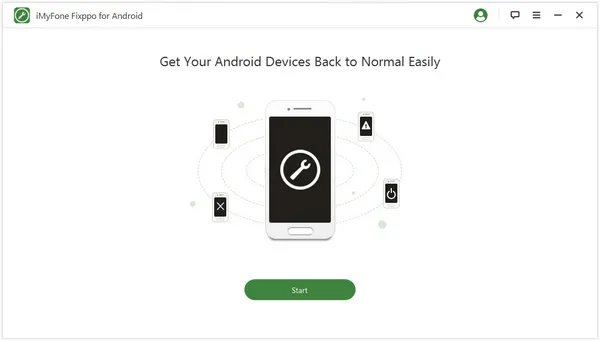 Step 2: Now, open the app and connect Android phone into the computer. Next, click on Start button and input device information. Then click Download Firmware and wait for the process to complete.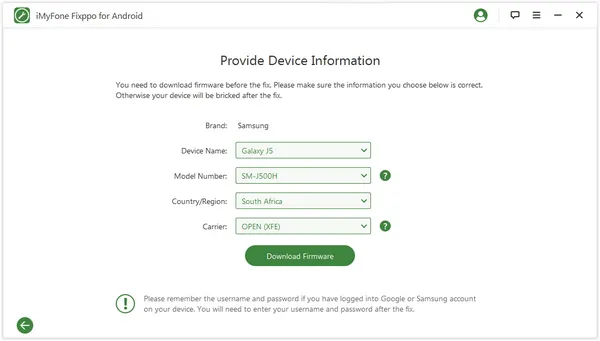 Step 3: When the firmware being downloaded, follow the screen instruction to put Android phone into Download mode.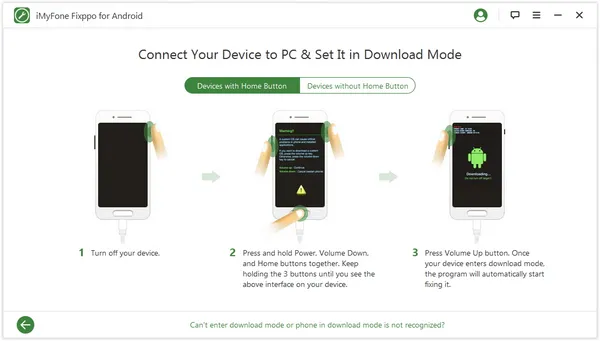 Step 4: Once the Android device gets into Download mode, the program starts to repair the device automatically. And you can see a progress bar being displayed on the main Window. You will see a successful message once the repair was done correctly!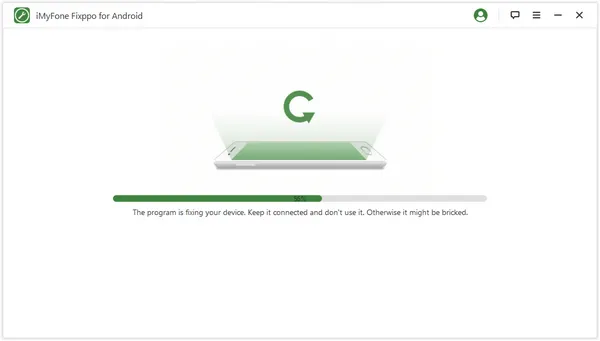 Fixing "Android Phone Keeps Restarting" problem is not too complicated. You can try to boot your Android phone into Safe Mode, perform a factory reset or use software to solve the problem. However, we still recommend you to use the software since the process is pretty simple and will not lose any data on your Android phone. If you have any question, let's know in the comment.

Related Articles