When you buy a new Xiaomi phone, you will need to complete the setup wizard to use all the new apps on your smartphone. Or you have just backed up data from old Android device and then restore it on your new phone. Even when you have not rooted your Xiaomi phone, there are still ways to back up the data stored in your phone. This guide will show you how to do that.
You are planning to sell your current Xiaomi phone to upgrade to a higher model, or you simply want to tweak your phone, then the first thing you should do is to back up the data on your device. However, backing up full data is not easy since it requires advanced method. If your phone has been rooted, the process will be much simpler. But, in case you are just a normal user, the "root access" term might sound strange. So, I understand your trouble, that's why this post is written to help you.
What is app data? Before proceeding, you should know what app data is. After you install an app on your Android phone and start using it, you will accumulate app data, including configurations, profiles, login information and so on. All of them are stored in a separate directory so that can't access your private information. While your app data is private, backing up becomes more difficult. Without a root access, it is hard to access the private directories. If an app does not have its own backup method, your app data will be lost when you restore your Xiaomi phone.
Method 1: Use Google Own Backup Service
While all Xiaomi phones runs on MIUI, but it's just a customized version of Android platform, so your phone still has Google Services and features. For the majority of Xiaomi users, the most ideal way to backup app data is still Google's own backup service, which is enabled by default.
To use it, you should make sure that the option "Back up to Google Drive" is already enabled for your Google account. You can find it in Settings > Google settings > Backup. You can also see the active backups in this section.
In Google Drive you can directly see your backups, and there will be the item "App data". From there, you can find information about the app has saved your data on Google at detailed time.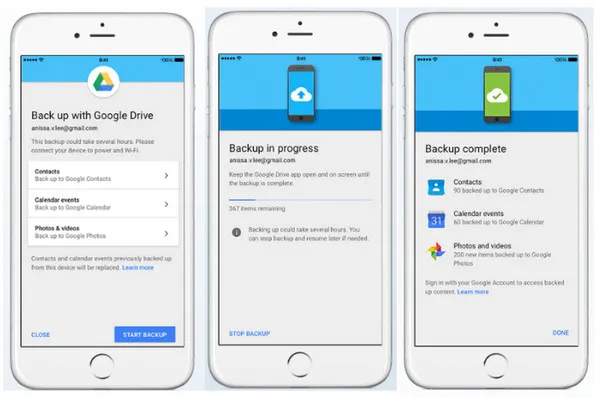 But you should the quality of Google's app data protection will depends much on the app providers. App developers should integrate the functionality into their apps so that Google can easily back up and update the app data. Although you can find some apps in your Xiaomi phone, which do not work, backup is getting better.
If you don't feel like Google and do not want the app developers to keep your data backed up, there are some alternatives to do it yourself. One of the most popular software for backup is Androidphonesoft Backup software, described below.
Method 2: Use Adb to Backup Xiaomi Phone
Maybe many Xiaomi users have never heard about adb previously. It's the same to cmd on Windows or Terminal on Mac/Linux. You just type in commands and the tool will automatically do its work for you. Here is how you can use adb to back up your Xiaomi phone without the root access.
Step 1: Download adb on your computer from this link.
Step 2: Once done, unzip the Platform tool and put to the drive C:\. It should be C:\platform-tools.
Step 3: Connect your Xiaomi phone to the computer and open command line (cmd) inside platform-tool folder.
Step 4: After you see cmd window on your Windows PC, check if your Xiaomi phone is connected to PC by entering the following command: adb devices
Step 5: Next, enter the following command to back up the data on your Xiaomi phone on your computer.
adb backup -all -f C:\adb\data.ab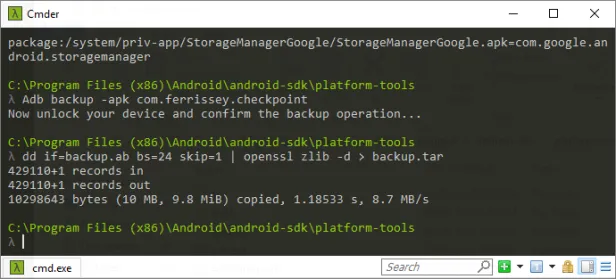 Step 6: On your Xiaomi phone, confirm your back up by typing in a password for the encryption backup.
Step 7: Tap on Back Up My Data and wait for the process to complete. In case you want to restore your data, just type in the following command in cmd: adb restore C:\adb\data.ab
That's it! However, this method is still complicated and I know many of you feel difficult to follow. So, I recommend you to select the last method to back up your Xiaomi phone that is using Androidphonesoft backup software.
Method 3: Use Desktop Software to Backup Xiaomi Phone
Third-party software could be a great help if existing solution is not perfect. Google service might be slow sometimes and someone found out adb command is too complicated. Then Androidphonesoft is better way to go.
This software allows you to back up all types of data such as call history, gallery, video, messages, contacts, app data, etc saved on your Xiaomi phone. It also lets you preview and selectively export your desired files. Furthermore, you can easily restore the data to any devices whenever you want with Androidphonesoft Backup Software.
Step 1

Download Android backup Software on PC or Mac

First, you need to download and install Androidphonsoft Backup software on your computer. Once it's installed on your computer, just open it.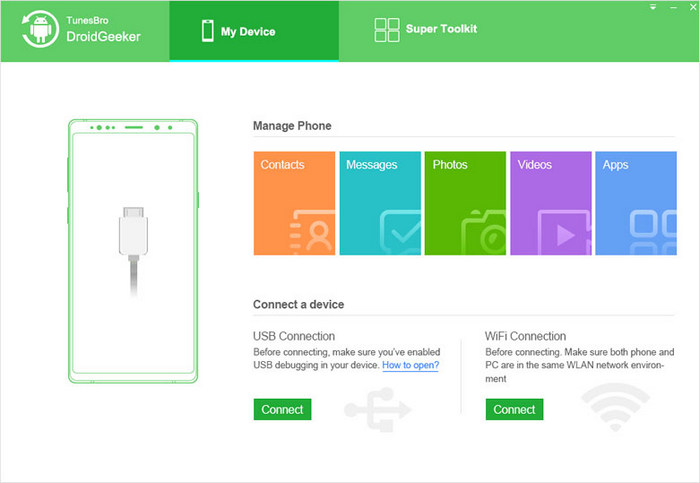 Step 2

Connect Xiaomi Phone to Computer

Connect your Xiaomi through a USB cable. On the main window of the program, you can see several options. But you should concentrate on the "Backup & Restore" option.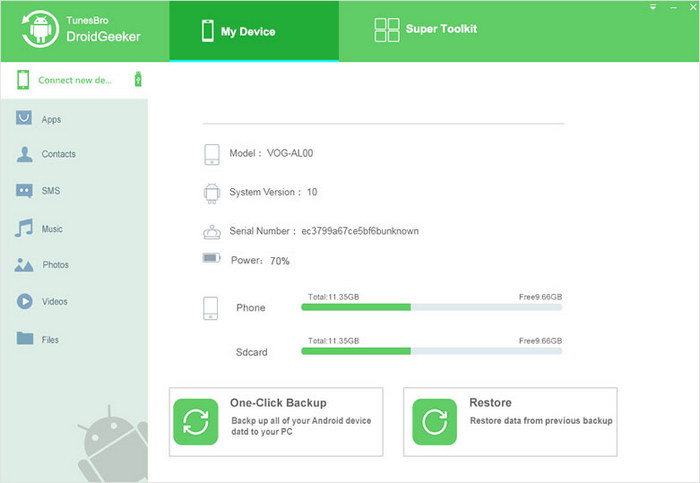 Step 3

Backup Xiaomi Data to Computer

From here, you will be prompted with a new window showing some basic information about your Xiaomi phone. Once you are ready, click on the "Backup" option. Choose all of the data types that you want to back up, and after you've selected those types, simply click on the "Backup" button.

Depending on the size of data you are backing up, the process might take some time. Once completed you can the backup that you've taken with program.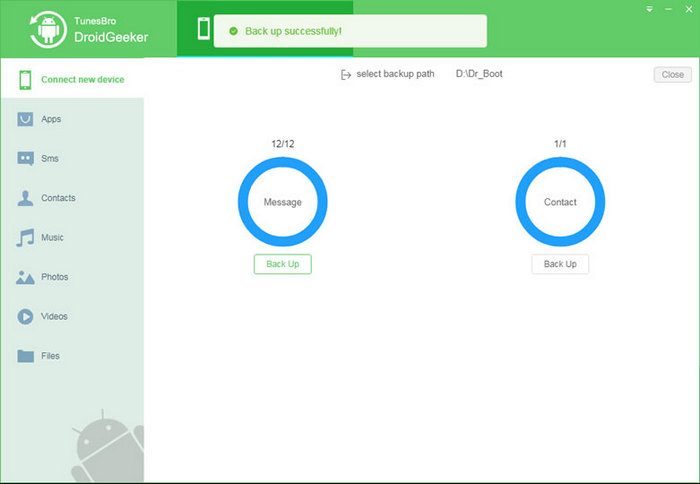 That's it! Performing a data backup isn't a difficult as you think, especially with Androidphonesoft backup software.
As you can see, there are still ways to back up your Xiaomi phone without the root access. However, I still encourage you to use third-party software for backing up your data. While backing up is a quite hard work, it can turn complex tasks into some things that are simpler.