Sony Mobile is one of the major smartphone manufacturers across the globe. It offers a series of nice models like Xperia XZ/XZ/Z5/Z3. However, smartphone is not that durable in nowadays and we are more likely change our phone in one or two years. So when you are planning to sell the old device, easing all private data on the phone is a must-taken step. In addition, no matter how good a smartphone is, there comes a time when you will face too many issues that cannot be fixed; uninstalling apps, remove data manually, SIM card cleaning and so on that will simply push your endurance level to the limit.
In those cases there is one guaranteed solution that is to reset your phone. It simply means that you will be erasing all data from your smartphone and make it new like you first bought it. This will automatically resolve all the issues you are having and will boost your smartphones speed like before.
Please note: Create a full backup of your entire phone as using the following methods will completely erase everything from your phone.
Method 1: Erase All Data on Xperia Z5/Z3/XZ/XZ with Factory Reset
Every Android smartphone comes with a factory reset option in default. It will set the phone to the initial state before shipping. This is one of the most effective ways to fix all kinds of problems you might come across with Android device. It will complete reset all contents and settings. To do so, follow these steps.
Step 1: Tap on Menu and find "Settings". (Alternatively, you can swipe down from the top of your screen and click on the little gear icon on the top left corner).
Step 2: Scroll down and tap on "Backup & Reset".
Step 3: Tap on "Factory Data Reset".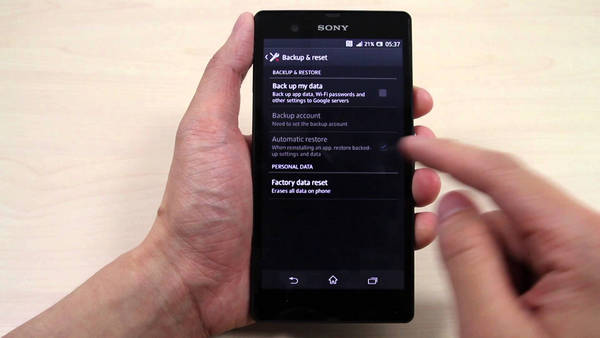 Step 4: Tap on "Reset Phone" and Click on "Erase Everything".
Step 5: Wait until the resetting process is finished. Upon completion, your phone will be automatically rebooted.
You can now check your entire phone and there will be no data left on it. This will temporally remove personal data from Sony Xperia phone. The truth is that here are few drawbacks using this method. Factory resetting does erase data from your phone but this process is not permanent. What it means, is that these data can be easily recovered using data recovery software and here is a screenshot of result scanned by Android Data Recovery: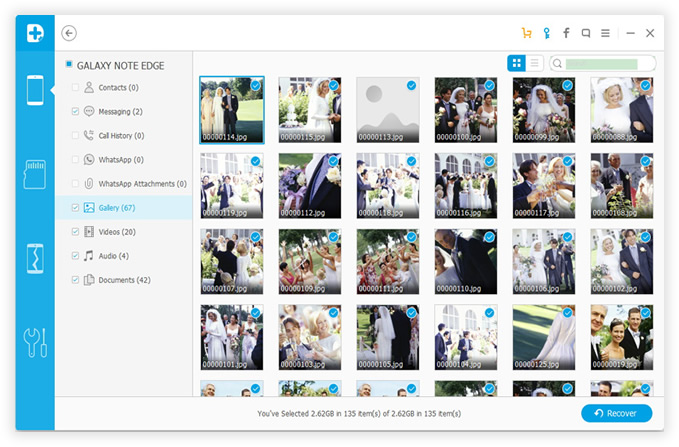 So if you are going to sell your Sony Xperia phone, then the above method is not a proper one. If you are looking for a permanent solution then you should use a professional tool to permanently erase everything from your Sony Xperia device. In next section, we will be using Android Data Eraser to remove all data from your phone permanently. It will completely erase all content and settings from your phone that can never be recovered again.
Method 2: Erase all Data from Sony Xperia Z5/Z3/XZ/XZ via Android Data Eraser
Android Data Eraser is an amazing utility that helps to delete all data from your phone beyond recovery. This program is very easy to use and it is the safest way to wipe all data from your phone. Let us explain the main features of this software to give a basic outer look.
Main Benefits of using Android Data Eraser:
Deletion process is very simple and can be done within a few clicks.
Completely delete all files and data from your smartphone.
Applications, contacts, messages, call logs and other private information can be erased too.
Supported 2000+ all Android phones including Sony Xperia Z5, Z3, XZ, XA, etc..
Step 1

Open Android Data Eraser

First, download the software on your PC and install it. After installation, launch the program immediately to see the main features of this software.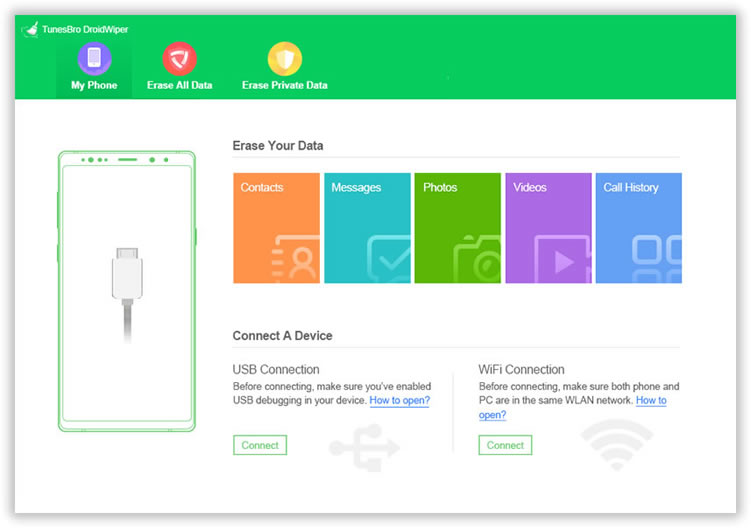 Step 2

Connect Sony Xperia Z3/Z5/XA/XZ to Computer

Attach your Sony Xperia phone to PC using a USB data cable and let the software detect your phone. This may take some time if you are connecting your phone to PC for the first time.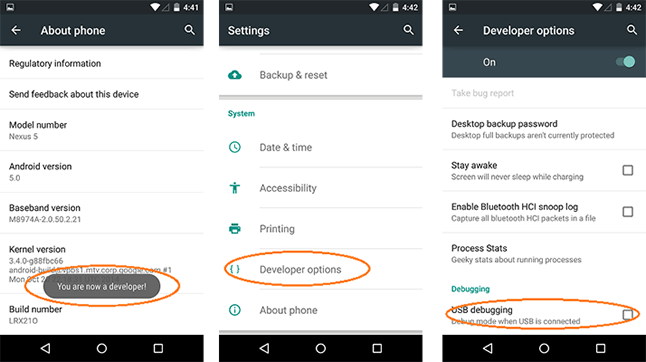 Step 3

Erase and Delete All Content from Your Phone

Now, click on "Erase All Data" to start the deletion process. The software will ask you to confirm this process so that it can make sure, it is not done by accident. If you are sure then type 'Erase' on the input empty box.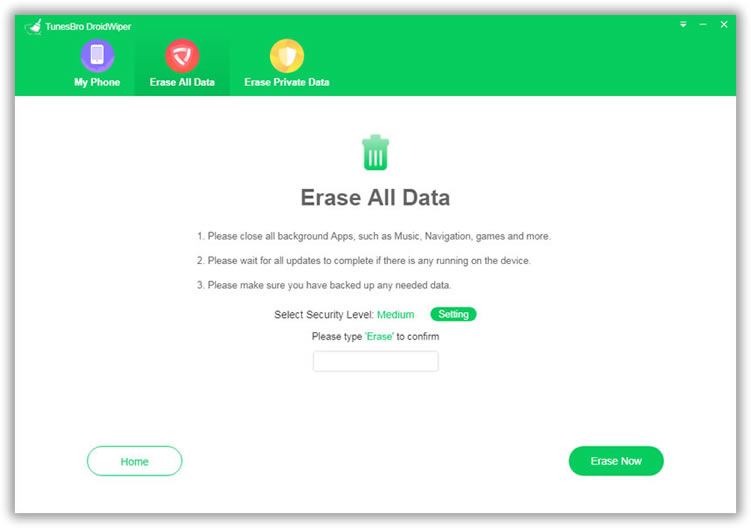 The software should now start the erasing process. This may take several minutes depending on how much data it is deleting. Make sure to keep your phone connected the entire time until the operation is successfully finished.
After the erasing process is done, the software will ask you to factory reset the phone to remove all settings from the phone. This will delete all active logins, browsers cache and cookies and so on.
Conclusion:So, you see how easy it is to erase all contents and settings from your Sony Xperia Z5 if you are using Android Data Eraser. You may try to delete all contents from your phone manually but will be very time consuming and those deletion process are not permanent as well. If you run into any trouble using this software then you can contact the support staff immediately to get assistance with any issue.
Related Articles