Emoji is the new language of the millennial generation. You can say so much with these icon-based characters than words can ever describe. But as with all languages, there are different dialects that can differ in so many ways that the speaker of one dialect cannot effectively communicate with the speaker of another even though both are part of the same language. That's exactly what iPhone emojis are to the Android environment.
This is typical of Apple's approach to its iPhone users, like the new HEIC image format it introduced back when iOS 11 was launched. In the case of emojis, the ones that you find in iOS can't even be viewed on Android, let alone be used. That's where we come in. This article shows you how to get iPhone emojis on Android so you can enjoy the same messaging capabilities as an iPhone user without skipping a beat.
Method 1: Install Emoji Font 3 APK to View iPhone Emojis
Since the source of the problem is that Android doesn't support a lot of the font styles found on iPhones, one way is to change the fonts that your Android device is capable of handling. For this, you will require an APK file called Emoji Font 3 APK. If you're not familiar with the APK method of geting apps in Android, don't worry. Just follow the steps shown below:
Step 1: Go to Settings > Security, which you'll find under the Personal section. Look for Unknown Sources and toggle the button to the On position. This will enable you to download and install apps out side of Play Store from apk file.
Step 2: Once you have downloaded the file, click it to install the app.
Step 3: After installation, go back to Settings, but this time go to Screen Zoom, which you will see in the Display section of settings. Here, select the alternate font and click on Apply.
Note: Step 3 may be slightly different based on your make of Android phone, but you'll see the new font collection available in Settings > Display.
Step 4: After saving the changes, you'll see that your GBoard will now have all the iPhone emojis that you want.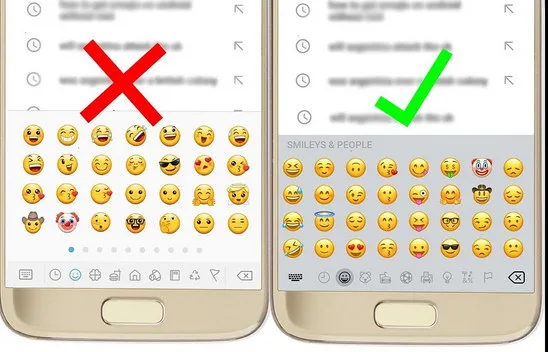 This particular method is recommended because it does not require root access. Most other methods do, which may put your device at risk. To avoid such trouble, just use the app showcased here and you won't run into any difficulties in the future when using iPhone emojis on Android devices. We've also shown you another method that doesn't require root access.
Method 2: Get iPhone 8 Emoji Keyboard App
Besides the third-party emojis apps, another working way to get iPhone emojis on Android is by installing a new keyboard with iPhone emojis shipped in default. There is app called iPhone 8 Emoji Keyboard and this is a direct download from Google Play Store that you can download using this link.
Once you get the app, you'll need to go into Settings > Language & Input and change the default keyboard app to this new one. You will also need to go into the app and choose your style; you can choose iPhone X for this since it will have all the new emoji. After setting it up, you will be able to use the app as the default keyboard with all your messaging applications.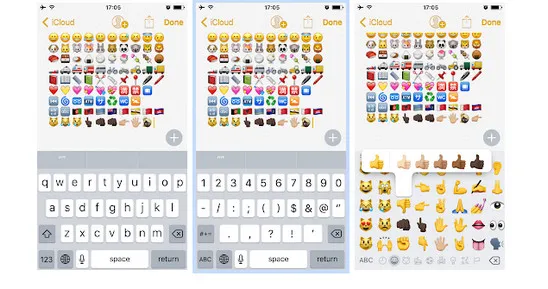 You might come across several other apps that claim to be able to replicate iPhone emojis on Android, but these were the ones that worked best for us.