If you have been thinking about ditching your Motorola for an Apple iPhone, then you need to make sure that all of your data make the switch with you. In reality, Apple is making transferring data from Android to iPhone much easier thanks to its built-in tool called Move to iOS.
With Move to iOS, you can move your contacts, messages, and documents to your new iPhone. However, one major drawback is that it does not transfer apps, music, and passwords. That's when you need a little help from a third-party tool.
In reality, there are a lot of tools out there that allow you to export Android data to a new iPhone. However, we recommend you staying away from scams as there are a lot of them out there. Keep your personal data safe from prying eyes. In this guide, we will show you how to transfer data from Motorola phone to iPhone 11.
Move to iOS - Official Tool for Moto to iPhone Data Transfer
Move to iOS has been around for years and offers a reliable transfer tool for those Android users who want to make the switch. Using Move to iOS, you can transfer almost all of your data, including contacts, messages, calendars, and more from your old Motorola device to a new Apple iPhone in just a few simple steps. The best part is that it happens without any wires (no additional software to download and no physical work to do).
Step 1: Set up new iPhone 11 as you'd always do until you reach the "Apps & Data" screen.
Step 2: From here, select Move Data from Android from the list of options. Pick up your Motorola phone and download Move to iOS app from the Play Store. Once you are done, install it on your device and open it.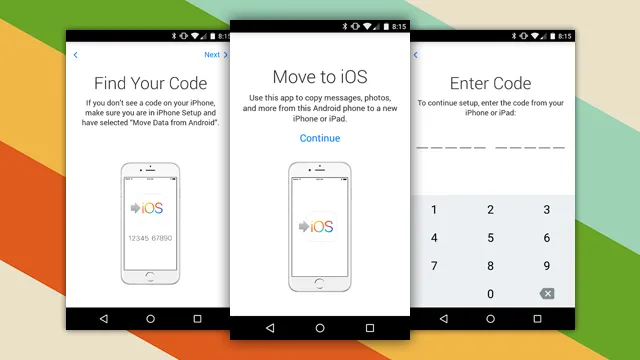 Step 3: Tap Continue on both devices, then agree to the terms and conditions, and proceed with hitting Next on your Motorola device.
Step 4: Now, on your Motorola, enter the digit code shown up on iPhone 11 and then your Android device will start connecting to your iPhone over a Wi-Fi connection. Just select everything you wish to move over to your new iPhone 11. The process may take several minutes depending on how much data you wish to transfer.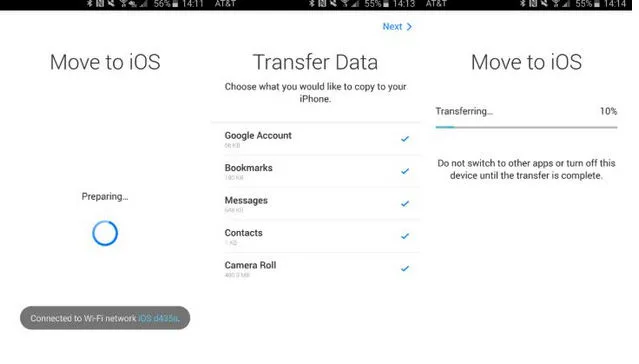 Cons:
* Only limited file types for transfer.
* Can not working on old Android devices.
* Connection fails due to unrecognized pairing..
Motorola to iPhone 11 Data Transfer Software
Move to iOS is not the only option for data migration. If you are in the market for a third-party app for transferring data from Android to iPhone, then give Androidphonesoft Phone Transfer a try. In reality, this is a cool tool that lets you easily transfer photos, videos, contacts, iMessages, and even music from your Motorola phone to the new iPhone 11. The coolest part is that the process is super-fast as it takes around 10 minutes to finish.
However, one major drawback is that you are going to need install iTunes on your computer before moving ahead. For those who don't know, Apple killed iTunes in macOS Catalina in favor of three separate apps, so it's a good idea to have macOS Mojave on your Mac.
Step 1

Install Moto to iPhone Transfer Tool

Download and install Androidphonesoft Phone Transfer from here and then open it on your computer.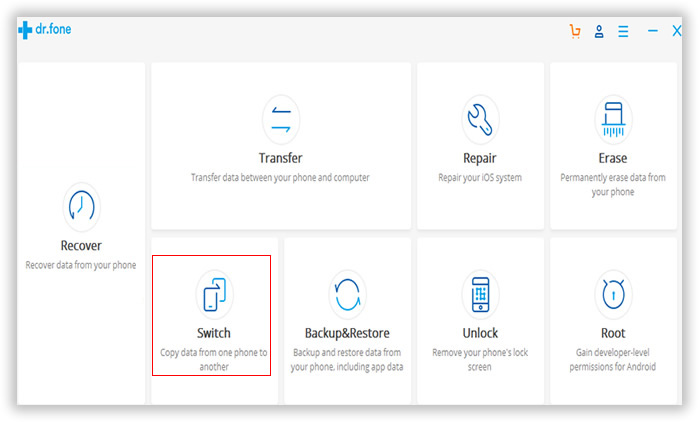 Step 2

Connecting

Select the "Switch" mode from the main UI and then connect both your iPhone and Motorola to computer using USB cables. After that, your devices should show up on the screen.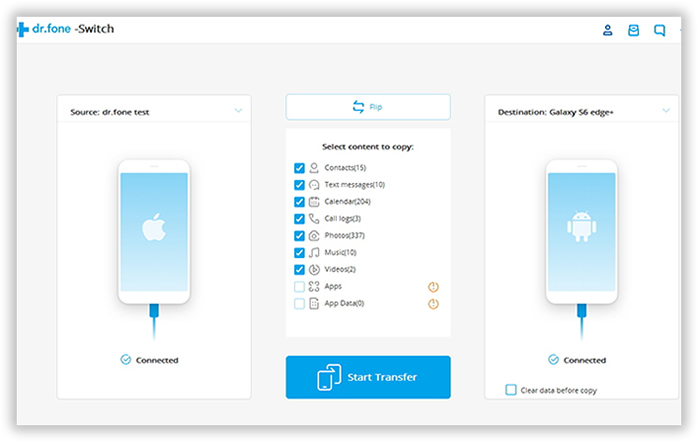 Step 3

Transfer Data from Moto to iPhone 11

Select the content you wish to copy to your new iPhone and then click "Start Transfer". When the process is complete, hit the OK button.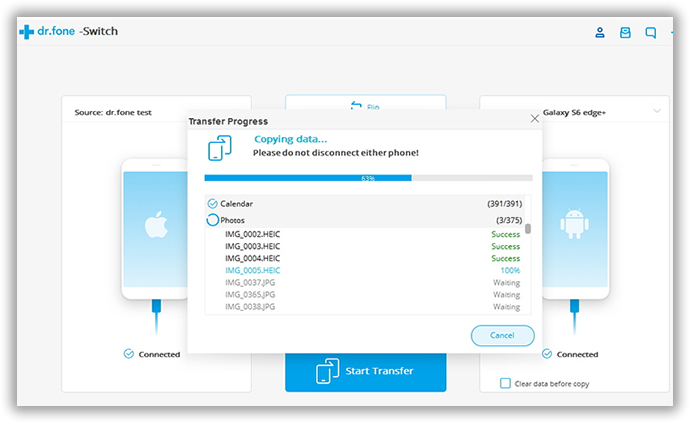 You can transfer almost all the personal data from Moto phone to iPhone 11 with Androidphonesoft tool. And it is much easier to get started with a single user interface. Generally, it is a better solution than Move to iOS.
The Bottom Line
Transferring data from Motorola to iPhone 11 is now much easier. All you need to do is a few simple clicks and you are good to go. If you are one of those who don't want to install a third-party tool on your device, then give Move to iOS. On the other hand, you are a pro user with advanced needs, then try Androidphonesoft Phone Transfer.