Putting favorite songs from a CD or USB drive to Android smartphone allows you to enjoy music more conveniently. You can copy the music from your CD to Android phone through apps, software. Alternatively, you can also load music from CDs directly through USB connection. In this guide, we'll walk you through the potential ways to copy music from a CD/USB drive to Android phone.
1. Transfer Music from USB to Android via OTG Adapter
If you are using a new flagship from Samsung, Huawei, etc, which has a reversible USB-C port, you simply insert a USB-C drive and copy music from it. If it's a micro USB port, you will need a USB-OTG drive so that you can plug the USB flash drive.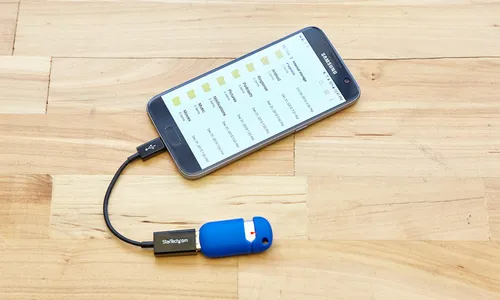 Step 1: If you do not have a computer available, and your Android phone supports OTG, you just need to prepare an OTG cable.
Step 2: Download a File manager app from Google Play Store.
Step 3: Connect the thumb drive and Android phone to OTG cable. Now, open the file manager and it will recognize thumb drive as removable storage.
Step 4: Simply copy songs from the USB drive to your phone by pasting them in the thumb drive. That's it! Wait for it to complete copying music. When done, un-plug the OTG cable and you can enjoy the music on your Android phone.
2. Copy CD Music to Android By Using iTunes
If you have a computer near you, then copying music from a CD drive is much easier. Here is how to import music to Android phone from a CD drive using iTunes.
Step 1: Insert the CD into the DVD drive on your computer.
Step 2: Import Music from CD. You can use iTunes's import option to transfer all music from the CD to the hard drive. From the Advanced tab, click on "Create MP3 version" in order to convert all the files to MP3 format. Alternatively, you can also use Windows Media Player to extract the songs from your CD drive.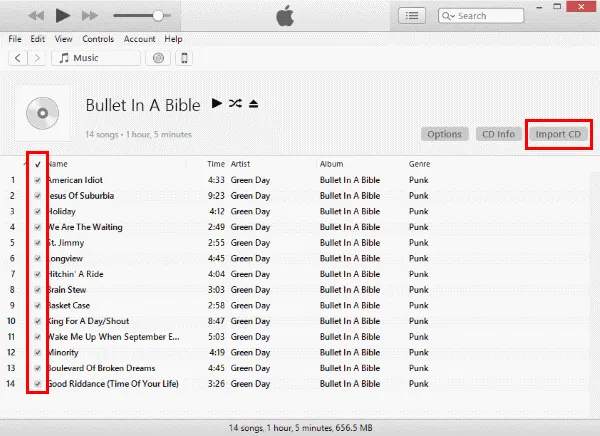 Step 3: Connect your Android phone to the computer and select Media device (MTP) from the popup on the phone screen.
Step 4: Double-click on your phone icon in "This PC" window to discover the internal storage of your device. If you have previously inserted an SD card into your phone, it will also display alongside the internal memory.
Step 5: Head to the Music folder on your phone and transfer all the music from CD to your phone. Once done, unplug your phone from the computer.
3. Premium Music Transfer Software
If you feel it difficult with copying songs from CD, then you can use Android Music Transfer software to easily put music into Android phone from a CD/USB drive. With a computer, Android phone in hand, you are worrying about how to enjoy music across platforms. And this tool lets you easily transfer music between a computer and Android phone.
Besides the music transfer feature, this award-winning tool also supports data transfer between Android and PC, including photos, videos, ebooks, contacts, messages and many more. You don't need to install additional software or hardware to get it done. That's why it is so popular among Android users.
Step 1

Install a Copy of Android Music Transfer Software

First, download and install the software on a Windows or Mac computer. Installing it is similar to other third party software for Windows. Now, click "Connect" tab on the screen.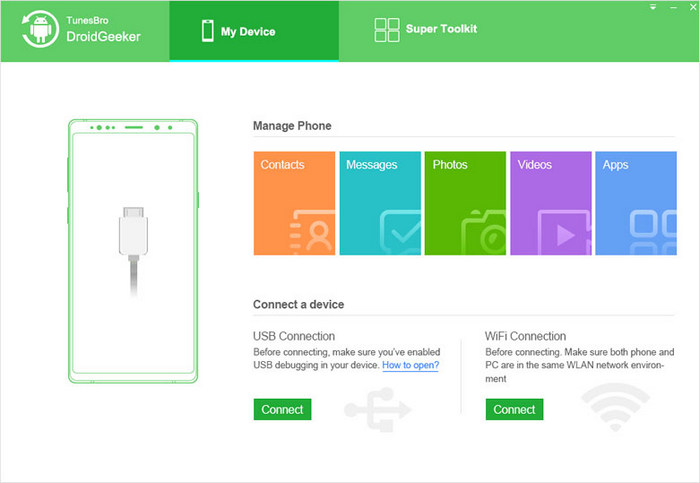 Step 2

Connection

Plug USB or CD to the same computer. Once done, launch the software and then connect Android phone to the computer. It will automatically recognize Android phone in the main window as well as the USB and CD.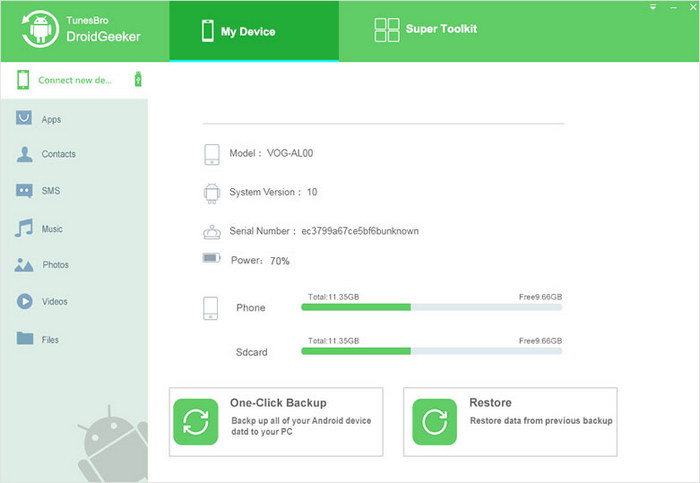 Step 3

Transfer Music from PC to Android

Unlock your phone, and click on the "Music" tab. All the songs on your phone will be shown up. Click on "Add" and select "Add File".

Next, simply select the songs you want to transfer to your Android phone by browsing to the folder on your computer containing them. Wait for a few seconds and all the selected songs will be transferred from your CD/USB drive to your phone.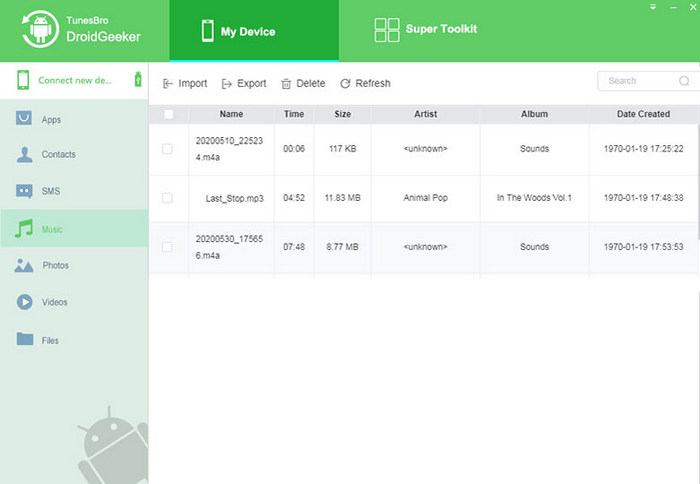 Take d Assistant
* Allow file transfer between computer and Android.
* Support various file types, such as music, photo, video.
* Easily backup contacts and text messages to PC.
* Import Music from iTunes to Android devices.
* Work with latest Android 10 powered devices.
There are a few ways to put songs in CD/USB drive into your Android phone like using USB OTG. However, some of them require you to do a lot of tasks for transferring music to your Android phone. If you do not mind installing software on your Windows computer, we recommend you to use Android MusicTransfer software instead.