There is no denying that YouTube is the largest video hosting and sharing platform in the world. It did introduce a whole new dimension how people get entertained online, and though it is a decent site to watch millions of videos, it doesn't provide users with a direct way to download the videos or MP3 or later viewing, mostly because of the copyright issue. So is there any way to download YouTube MP3 on an Android device?
The Answer is Yes. However, it is a bit complicated as YouTube official prohibits such a behaviour in default. You have to downlad and install third-party apps if you were interested in downloading YouTube video in MP3 format. Here, we reviewed the best free apps for converting online YouTube videos to MP3.
NO.1

Videoder - Free YouTube to MP3 Downloader and Converter App for Android

The first recommendation on our list for the best MP3 downloader for Android is Videoder. It is an extremely simple app, but one with lots of features that will make you enjoy downloading favorite songs from YouTube. It is completely free, and from Android device, you can download and install the APK directly from the developer's website without Play Store. Some of its most outstanding features include:

* Download Videos from 50+ sites, including YouTube
* Convert and download YouTube video directly to mp3 format
* Batch Downloading available with 10X faster speed
* Beautiful user interface with a variety of themes to choose from

Since the app is lightweight, using it will not hamper the performance of your device in any way. You will also be pleased to know that you can use it to download videos and songs from other social media platform such as Facebook and Instagram. The only thing you may not like about it is the fact that it comes with a lots of ads, and this can sometimes be annoying. But this is expected from the free apps.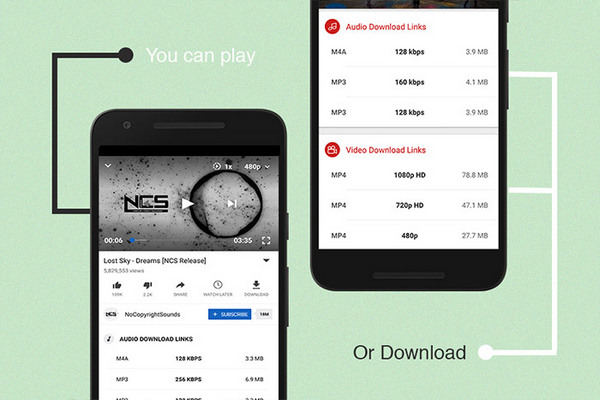 NO.2

Free Instant YouTube Downloader - Convert and Save YouTube Video as MP3

Instant YouTube Downloader deserves a top place in any list of the best YouTube MP3 downloaders for Android. It is not only fast, free and private, but also it comes with one of the cleanest and easy to use interfaces you will ever see. You can download and install the app directly from the developer's website and it comes with a very wide range of features, with the most notable ones being:

* Highest download speeds among similar apps
* Come with a very nice user interface that allows easy managing of downloads
* Support for various types of video quality, including 4K, Full HD and HD resolutions
* Stream the latest HD movies from the largest library

From the features, it is evident that it is a solid downloader that will give you incredible control on how you download, store and listen to YouTube content. But just with other similar free apps, you may get irritated by the large number of ads you will have to see while using the software. If you don't mind the ads, then this is one of the best downloaders you will ever have.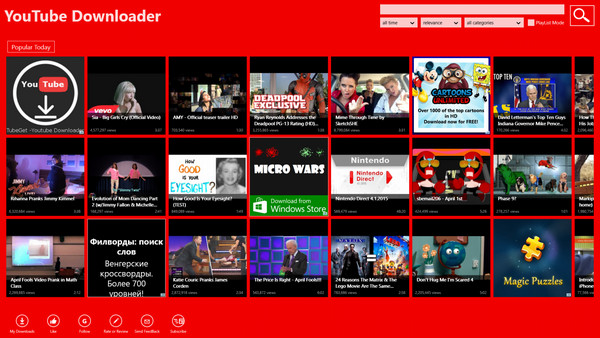 NO.3

EasyTube for Android: Youtube to MP3 Downloader for All Android Devices

EasyTube is perhaps one of the oldest YouTube mp3 downloaders, and though it has been around for some time, it still remains one of the best you will find in the internet today. It is very popular among Android users, and this is easily understandable, given the range of features it comes with. In addition to the very friendly user interface, the other notable features include:

* Super easy to search for movies, songs and videos on YouTube
* Comprehensive file format compatibility, including MP3 and MP4
* Has backward compatibility, hence, it can be easily used on older Android phones

The simplicity of the app and the comprehensive list of formats it supports are its main selling point. But again, some may see these as shortcoming. For example, the app only downloads songs and videos and nothing else. It implies that if you wanted something more comprehensive that could even suggest you songs and videos to download, then you may be disappointed in this app.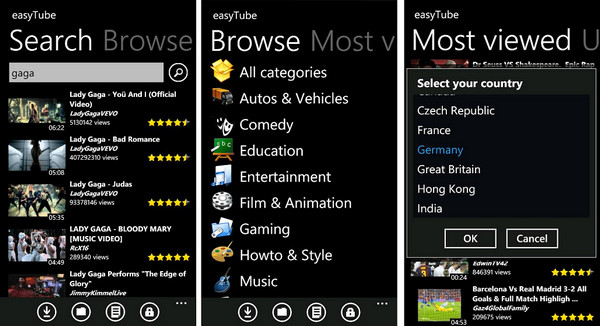 There are more YouTube to MP3 converters than the list we suggest in this post. However, the process is almost the same and the major difference is the download speed. Some of the apps are free but have a lot of ads, which is really annoying. Do give a try on others if the above recommendation did not fit you well.
Related Articles