Backing up personal data is one of the most important things to do with Android smartphone. In reality, there are times when things go wrong and you end up losing precious files and data. Fortunately, Google is making backing up apps and data to PC much easier than before thanks to its built-in tools and services.
However, while backing up app data, photos, and music from Android to PC is straightforward, backing up an Android app is a different story as you need a little help from a third-party tool. And, we will show you the steps on how to back up Android apps to PC.
Method 1: Backup Android App Data with Google Account
Google not only backs up contacts, photos, videos, and music, as it also lets you back up your app data to Google Account. This is the easiest and safest way to back up your app data as it eliminates the need to download a third-party app.
However, the process may vary depending on Android phone you now have. If you now have a Samsung device, head over to Settings > Cloud and accounts > Backup and restore > Google account.
If you now have a Google Pixel device with stock Android, then head over to Settings > System > Advanced > Backup > Back up to Google Drive. You also can follow this method to backup photos, videos, text messages, contacts, and device settings.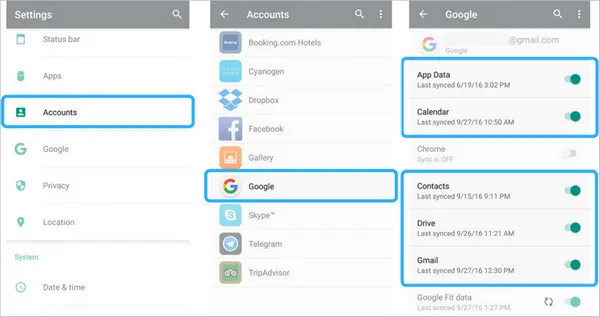 Method 2: Backup Android App and App Data to PC or Mac
There are plenty of apps out there that allow you to back up your apps from Android to PC or Mac. However, keep in mind that not all of them are trusted as some are just scams to take your money.
Android Manager software is a reliable option for backing up your Android apps to PC. The coolest part is that it does not require a rooted device. Plus, it supports all Android brands out here like Samsung, LG, Sony, HTC, and OnePlus. What sets it apart from its rivals lies in its wide support for file types on Android for data backup.
Step 1

Install and Run Android Backup Software

First off, head over to the download link to save the setup file. Then install the software on a PC or Mac by following the prompt. It is a complete toolkit that contains several modules.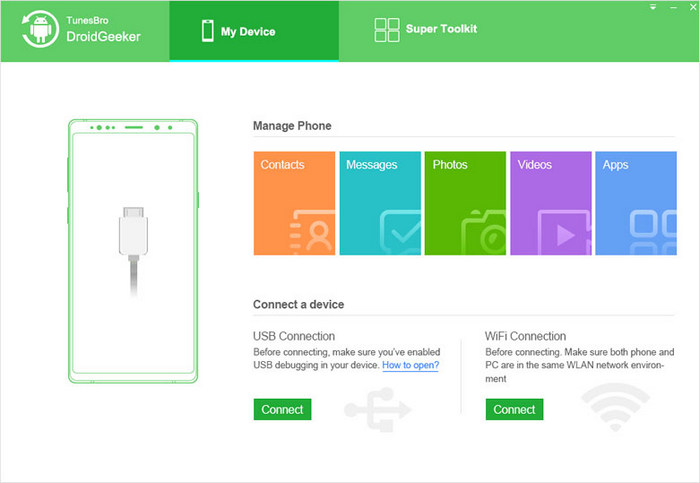 Step 2

Connect Android Device to Coomputer

Open the software on your computer and connect Android phone. The app should automatically detect the phone and present you with multiple options.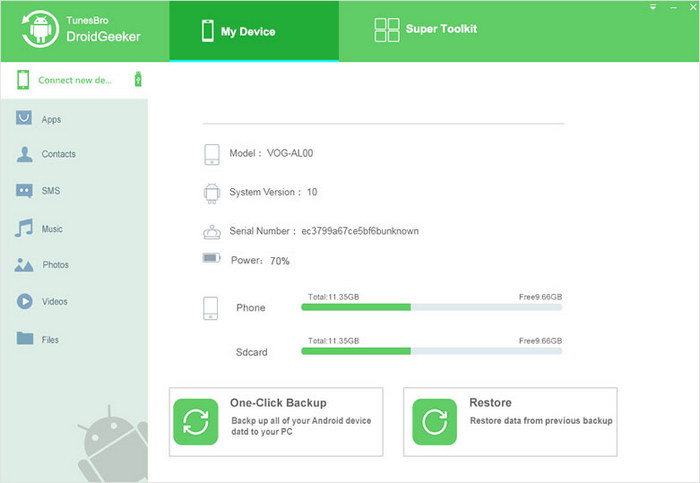 Step 3

Backup App and App Data to PC

Now just simply click Apps menu fro left sidebar and select the apps you wish to backup to PC. Click on the Export button, then you will be asked to backup app data in the next window. Once you are done, select a folder to keep the exported apk files.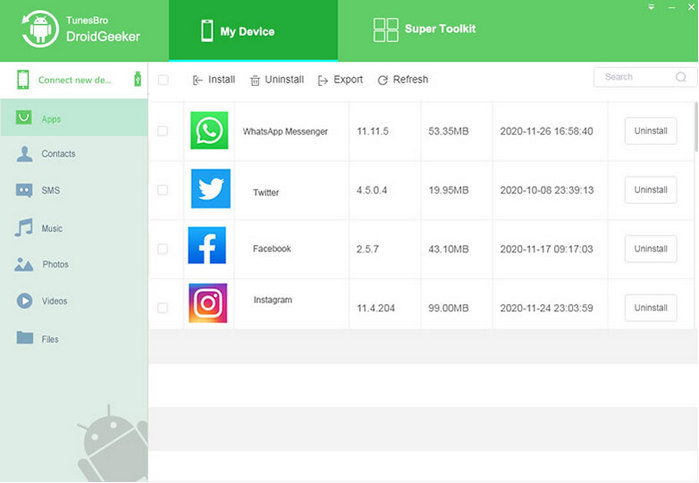 The app and associated data will be saved on a target folder on the computer. You can then transfer or restore the apps to current or a new device based on your needs.
Method 3: Backup Android App Using Nero BackItUp ($39.95)
Nero BackItUp is a great software that allows you to back up everything from Android to your computer, ranging from photos, videos, music to contacts and app data. The software also lets you restore backups to different devices and supports multiple languages.
Like Android Manager, Nero features clear and attractive user interface. When you first launch the software, you should see a huge green button that says Back Up Now. Clicking on it will take you to the file-selection window. From here, you simply select everything you wish to back up to PC. Nero also supports video backups, something other services cannot do.
One major drawback is that Nero is a little bit slower when it comes to backup speed. Indeed, it usually takes around 2 minutes to complete the backup process. That's three times slower than Android Manager.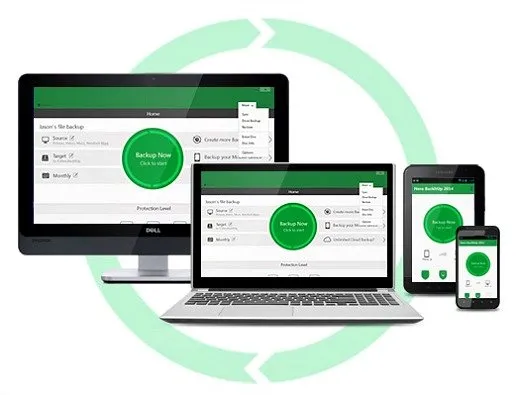 In short, Nero BackItUp does a good job of backing up your Android apps to PC. However, it is slightly behind its rivals out there due to slow backup processing and uploading, and lack of Mac client.
Wrapping Up
Backing up your data is a no-brainer for all users out there. In reality, you never know when things go wrong and you lose all of your data. So, it's a good idea to bring your data in a safe place on your PC.