Android phones now have wide screens and high resolution and some people prefer to watch videos and movies using them rather than sit in front of the television. Users can play movies or videos from the internet. Since Androids are easy to carry, users can watch movies and videos anywhere they are.
Whether they are waiting for their flight or for the bus or already traveling, they can drive away boredom by watching movies they love. However, users may not have access to the internet all the time, which means that they have no access to movies and videos online. But this should not stop them from having fun because video players for Androids can now be downloaded and installed so that you can watch movies even without the internet just using their Android phone. Here are the top 5 video players for Android phone.
P.S. if you are looking for a music player. then check this article.
NO.1

mVideo Player

When it comes to design, mVideo player is considered the best. With this player, you can have a playlist and if you are in the mood to spend the day just watching movies, you can do it without having to find the next movie to watch. If you need to leave before the show is finished, you can bookmark where you left off and resume watching when you return. This player supports subtitles so you can watch movies that use foreign language. The app is free but for a small amount, you can purchase one that has all the advanced features that could make watching movies a great experience.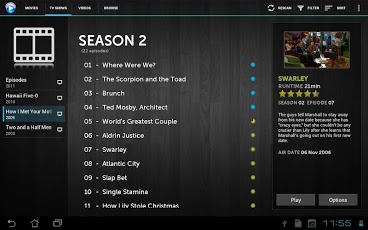 NO.2

MX Player

MX Player is another favorite among Android users. This video player has Kids Lock so that children cannot easily watch any movies they want. There are also subtitles for pictures that use foreign language. It works best with Android as well as with other devices including Google TV. It can be panned and zoomed, and there are other plug ins that can enhance user's experience.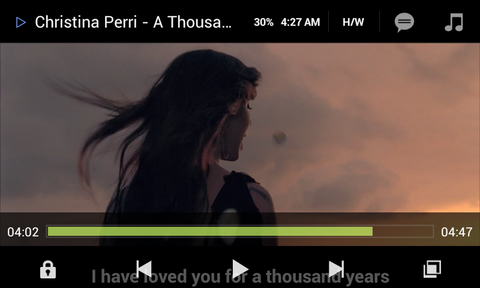 NO.3

RockPlayer 2

For those who love to listen to music and watch movies, RockPlayer 2 is best. Movies in your play list can be shared with friends who use Android and iOS. It easily responds to gentle touch, supports subtitles and streaming. This has become popular with Android users who prefer music and movies for entertainment.
NO.4

VLC Player

VLC Player has been in use for a long time. It can work with any codecs and can be played on desktops. The Android version is just as good and it is totally free.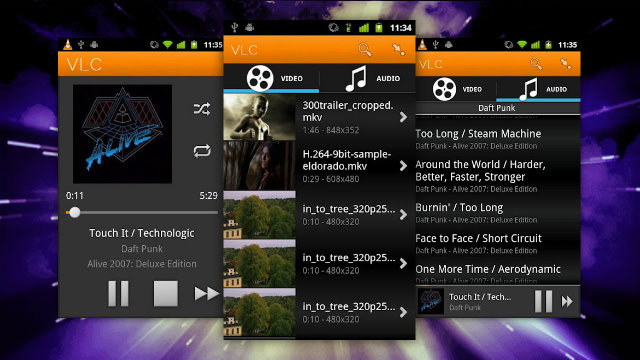 NO.5

Wondershare Player

Android users will find this player helpful and unique because it is useful in finding videos and movies and playing them. You can watch movies with subtitles if you want. This is a solid player and it will be a pleasure to use them.

Enhance your experience watching movies and videos using video players. They can be downloaded and installed for free but if you want uninterrupted viewing and additional features, you can purchase some of them at very affordable price.