All Android devices need an active Google account for the activation. Since Android Lollipop version, Google has added new security that makes the phone unavailable for the usage in the unfortunate when your device gets lost or stolen. The new feature is called Factory Reset Protection (FRP). Although it's helpful, in some cases, it can be a real pain if you don't remember Google account or associated password, that was used to complete setting up the device. In this scenario, knowing how to bypass FRP lock will be very handy.
How Factory Reset Protection Works on Android
Google Factory Reset Protetion is a great method of security. When setting a new Android device, you will be prompted to enter your Google account and verify that it's your own account by tapping on "here" via a link sent to your email.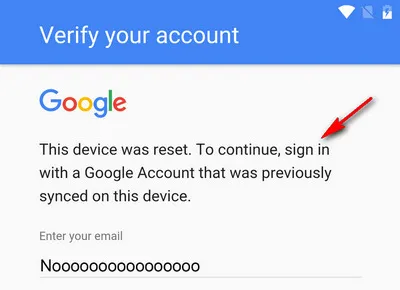 Many of you might not usually know that when you set up your device with your Google account, the Factory Reset Protection feature is also enabled to prevent someone from accessing your device illegally after you perform a factory data reset. If the user knows your Google username and password that was used to set up your device, he/she can bypass it. So, in case your phone is lost or stolen, the person who ends up with it is not able to access your device unless they know your login credentials.
What is Factory Reset Protection (FRP) Good For?
If your Android phone is stolen or lost, the FRP feature will play an important role. Your device will become useless to whoever stole it. However, if you sell your phone and the new owner has trouble with logging into? Or you reset it, but you forget the credentials you used to set up your phone initially.
That's when bypassing Google account verification is the most ideal solution. Unfortunately, this process is not a straightforward process, no matter what model of Android device you are using.
How to Disable Factory Reset Protection on Android
As I mentioned previously, bypassing Google FRP lock is not a straightforward process as opening Settings app and tap on the top right corner. Powering off the phone still requires a few steps and there is more than one way you can do.
Toggling off FRP on Android is the simplest way to bypass Google account verification. It also ensures that ensure that you don't encounter this issue anymore. To disable factory reset protection on your phone, follow these steps below:
Step 1: Head to Settings and tap on Cloud and Accounts. On some Android phones, it can be just Accounts.
Step 2: Tap on Accounts > select your Google account.
Step 3: Tap on Remove Accounts and verify your selection when you are prompted.
Step 4: Your Google account is now removed as well as the Factory Reset Protection lock.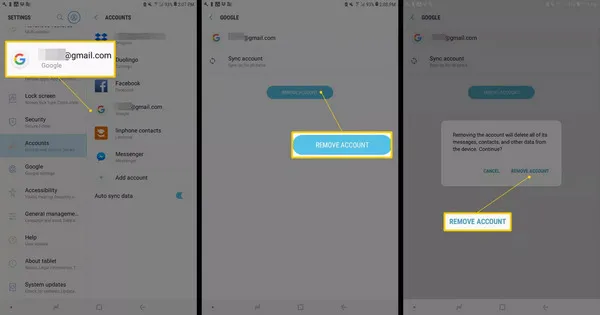 After it has been removed, you'll no longer face with the FRP lock. In case you sell your phone to someone else, you need to do it first before handing it off to the new user owner so that he/she will not have access to your Google account credentials.
How to Remove FRP Lock on Any Android Phone without Password
If the above method did not help you in bypassing FRP lock, you can try to reset the phone to its factory default in order to remove the Google account on your device. However, you should note that this method does not just remove your Google account from your device and other apps that are connected to it.
Step 1: One you are stuck at the Verification screen, return to Wireless Network selection screen.
Step 2: Tap on Add Network option.
Step 3: In the Network Name (or SSID) box, enter random letters or numbers in there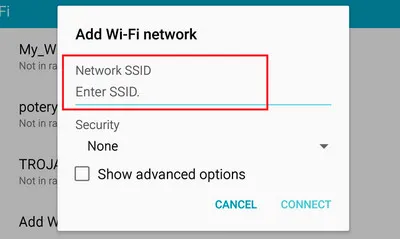 Step 4: Press and hold the string you just typed in and highlight it. Next, tap on Share when you see the menu. Select Gmail from the list of available options.
Step 5: Tap on Notification > App Settings on the next page. Select the three-dot menu in the right corner and tap on Account.
Step 6: You will be prompted to head to Settings page. Tap on Continue for verification. In Settings, select Backup & Reset > Factory Data Reset.
Your Google account will be deleted during the setup process, and the FRP lock also disappears.
How to Bypass Android FRP at Setup Process
Similar to the method above, this solution can help you unlock Android phone during the setup process after resetting your device. It's a little more complicated than the method above, but it's still worth trying.
Step 1: Head to Settings > General Management > Reset > Factory Data Reset to erase your Android device.
Step 2: Go through the setup process until the Connect to Wi-Fi option shows up on the screen.
Step 3: Tap on the box of the Wi-Fi password, but you do not type anything
Step 4: When you see a keyboard, press and hold the Spacebar.
Step 5: Select the option for English Google Keyboard. Return to the Wi-Fi connection screen and enter the password of that Wi-Fi. Continue the setup process until you are in the Google Account information. From there, tap on the box to show up the keyboard
Step 6: Tap on hold on the @ symbol and select Google Keyboard Settings. On the next screen, tap the three-dot button and choose Help & Feedback.
Step 7: Tap on Search Google & send results from the keyboard. You will see a web open. Press and hold a word to open up a menu. Then, select Web Search > Google App.
Step 8: Search for Settings from the web. Tap on the Settings gear icon in the dropdown menu if you see it.
Step 9: Choose Backup and Reset > Factory Data Reset.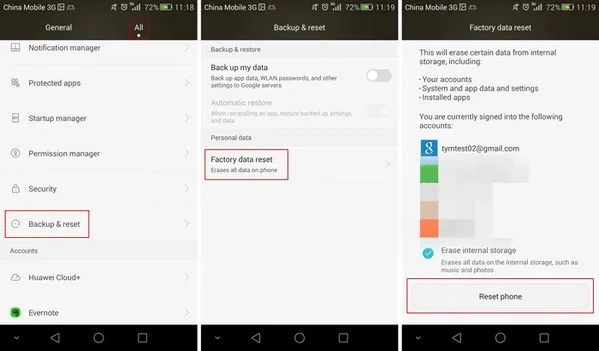 Complete the setup again and when you are prompted to enter your Google account for verification, you will see Skip option. After you complete the setup process, you can then use your Android device without the Google Account Verification.
Use FRP Lock Removal Tool to Bypass FRP on Android
In the recent updates, Google has already upgraded the security level, so all the mentioned methods above might not help you remove Google FRP from your Android device. If you are using a popular Android phone like Galaxy S9, LG G8, Xiaomi Mi Mix, then the listed methods will become invalid. In this case, you need help from a third party app to remove Google FRP lock on your Android device. And the software I would like to introduce to you here is Android Password Removal.
This software has been proven to be successful in removing Google FRP lock on all Android devices as well as Android lock screen passcode. Just with a few clicks and you can easily bypass Google account on your phone without spending too much time. To remove Google FRP lock on your device with Android Password Removal, simply follow these steps below.
Step 1: Download the software from above link. There is a free version for trial days for you to try. But you can also try the Pro version at a very cheap price to get full features. When it's done, just install it on your computer. All you need is to click on Next on the instruction windows.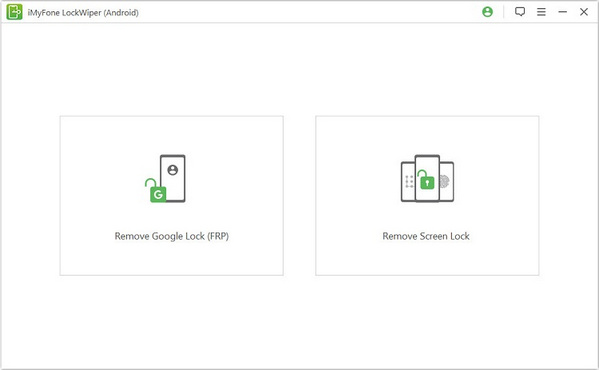 Step 2: Open the tool and select your unlocking method mode to get started. Connect your Android device with the computer through an USB cable and wait for it to recognize your device.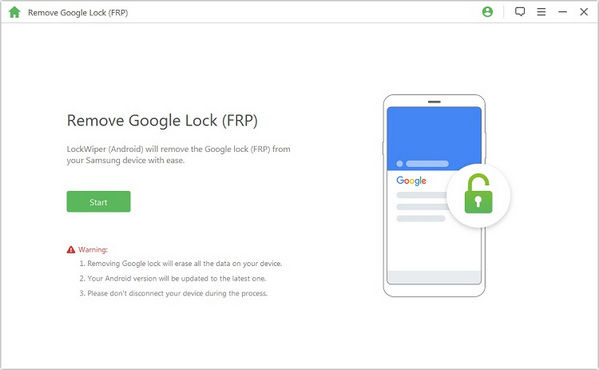 Step 3: Click on Remove Google Lock FRP and then follow the onscreen tutorial and wait for the process to complete.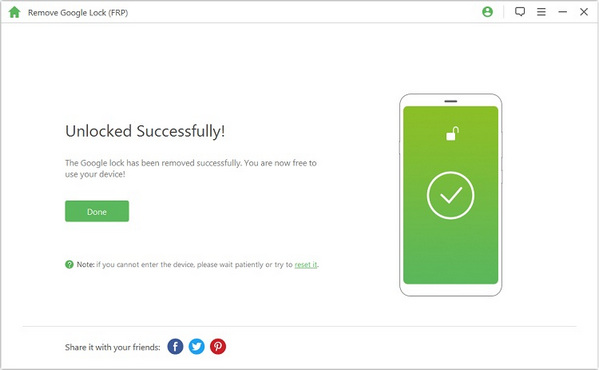 Wrapping Up
These are all potential solutions to remove Google FRP from Android devices. Each method has its benefit. However, in the recent updates, Android OEM manufacterers have already upgraded its security and bypassing Google account through tricks becomes more difficult. So, I still recommend you to use the third party software to bypass Google account since it can save up your time and you feel other methods are complicated.
Related Articles