Nothing is worse than using a high specification smartphones like Samsung Galaxy S8 or Apple iPhone 7 and not having a single network bar on your device. It can be really frustrating and annoying since without network service, you cannot make any phone call, receive or send text messages and even you won't be able to connect to the internet. This could be a total bizarre if you are about to make an urgent phone call or maybe you are receiving an important message such as one-time password on your phone.
This issue could even get worse if this happens on a regular basis. So, to put an end to this problem forever, we have come up with a few solutions that will aid to resolve this issue for lifetime. In this guide, we are going to demonstrate few tricks that could easily resolve this issue. Try each method shared in this tutorial and it is assured that something will surely work with your phone.
Note: If the SIM card was unlocked, then you can follow this guide to get it unlocked.
Tips.1

Check SIM Slot on the Phone if Phone Says 'No Sim Card'

In many cases, if your smartphone is not detecting your SIM card then there's a high chance that you may have inserted the SIM card improperly which is why your phone cannot recognize the SIM card. On the other hand, the SIM card may be loosely inserted which can cause the smartphone not to read it properly. Here's what to do if that's the case:

Step 1. Turn off your device and remove the back cover from your smartphone.

Step 2. Pull out the battery and remove the SIM card from the SIM card slot.

Step 3. Clean the SIM card with a clean piece of cloth or tissue paper to remove any kind of dirt or dust from it.

Step 4. Re-insert the SIM card and reboot your phone.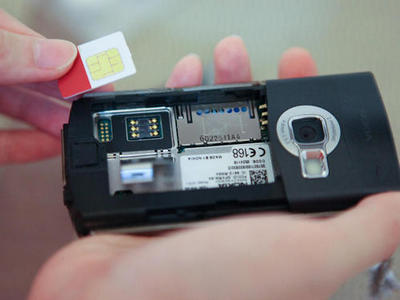 Wait until the restarts and give it a few minute to rest. The network and cell service should be back on now but if still the problem persists then move on to the next method.
Tips.2

Wipe Android Cache and Data

Wiping cache and data from your Android phone helps to resolve many system related issues like not detecting the SIM card. But we are not going to perform a simple cache and data deletion, instead we will try to wipe the cache partition from the recovery menu. Follow these below steps to delete cache partition from recovery menu:

Step 1. Turn off your smartphone and let it rest for few moments.

Step 2. Now, turn on your phone by pressing and holding Power and Volume Down buttons together to enable fast boot menu options.

Step 3. Use the volume up and down buttons to navigate through the options and start the recovery menu.

Step 4. Choose "Wipe cache partition" option and tap on the Home button to select it.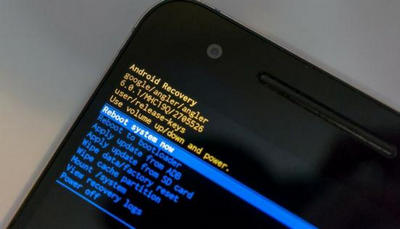 Give your phone few minutes to delete the cache and data from your phone and then reboot it. The phone should now show network signals perfectly, if not, then continue with the next method.
Tips.3

Modify Network Settings

Your smartphone may not show the proper signals if the network settings are not setup correctly. In many cases, the settings may be changed due to installation of incompatible apps or during software update. If that's the scenario, then follow these steps to change the network settings:

Step 1. Tap on Menu and open Settings.

Step 2. Scroll down and touch on "SIM Cards & Mobile Networks". (This option name may vary from phone to phone but it will appear more or less similar to what we said).

Step 3. Under the Network mode section, you should see an option that says "Preferred Network Type".

Step 4.You will see various options such as LTE, CDMA, GSM, etc. Choose the option that is supported on your smartphone and save the changes. Wait for few moments and your phone should now show network signals.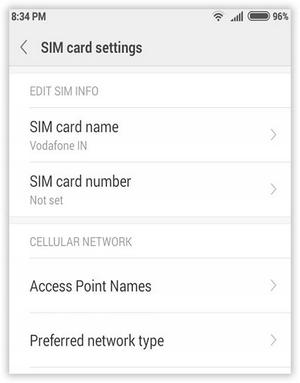 If you have tried all the methods shared in this guide then your issue should be resolved. But, if the problem still persists then the issue is not with internal settings anymore and maybe it requires special attention. In that case, you can take your smartphone to the nearest service