If you have been using Oppo Android phone for a long time, then it's time to make a change. In reality, Apple iOS is an advanced OS platform that always encourages you to give a try. In this case, you are going to need to transfer your data to the new platform. Fortunately, Apple is making data transfer much easier thanks to its built-in tool called Move to iOS.
With Move to iOS, you can transfer a lot of your data, including photos, contacts, calendars, and accounts from your old Oppo phone to new Apple iPhone. All it takes is Wi-Fi connection. However, one major downside is that it does not transfer apps, music, and passwords. Don't worry as there are tons of tools out there that make this possible.
In this article, we are going to walk you through the steps on how to transfer data from Oppo to Apple iPhone. Before we begin, make sure you now have iOS 9 or higher on your device.
Oppo to iPhone Transfer Tool #1: Move to iOS
Move to iOS is an app that allows you to transfer contacts, calendars, and photos from Android to iPhone. This should come in handy for those who don't want to install a third-party tool on their device. To transfer data using Move to iOS, you can follow our steps below:
Step 1: Pick up your new device and set it up until you see the screen called "pps & Data".
Step 2: Choose" Move Data from Android" from the options you see and then grab your Android device. On the iPhone, you should be able to see a unique code. Keep that in mind for now.
Step 3: Launch the Google Play Store and download Move to iOS. When you have it installed on your device, launch it and then hit "Continue" on both Android and iOS.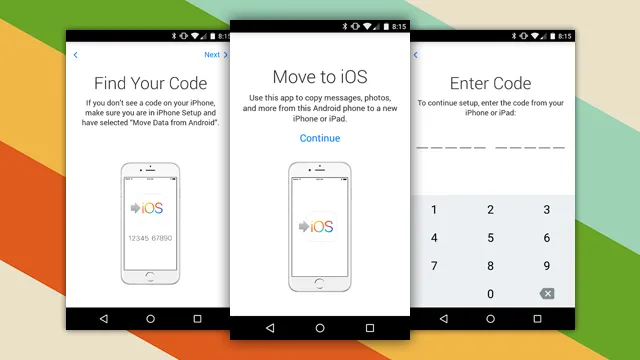 Step 4: Tap Next on your Android phone, then enter input the 12-digit code shown on your iOS device. This step is to connect your iPhone with the Android device.
Step 5: Now just simply select everything you wish to transfer to your iPhone.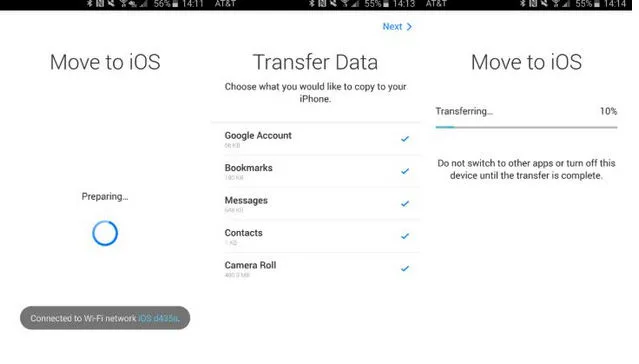 Cons:
* iPhone should be reset in order to lanuch this app.
* Text messages are not supported well by Move to iOS.
* Difficult to use it on Android device lower than 6.0.
Oppo to iPhone Transfer Tool #1: Androidphonesoft
Androidphone has a solid tool for data transfer on the market. In this case, it lets you move everything from Android phone to Apple iPhone. However, Androidphonesoft is not just about transferring data as it also backs up and restores files, as well as recover deleted files, root Android phone. However, it has its disadvantages too. Indeed, the free version can only transer a limited number of items, meaning that you need to spend some extra cash to unlock the full potential. Luckily, it comes pretty cheap as it starts at $40 for life-time license.
Supported Models: OPPO Find, Oppo Reno, Oppo R, Oppo A, Oppo K, iPhone 11/XS/XR/X/8P and many more.
Supported Data Types: Contacts, Text Messages, Photos, Music, Video, eBooks, Call Log and Calendar.
Step 1

Download Oppo to iPhone Transfer Software

You can download the tool from here and then install it on a computer.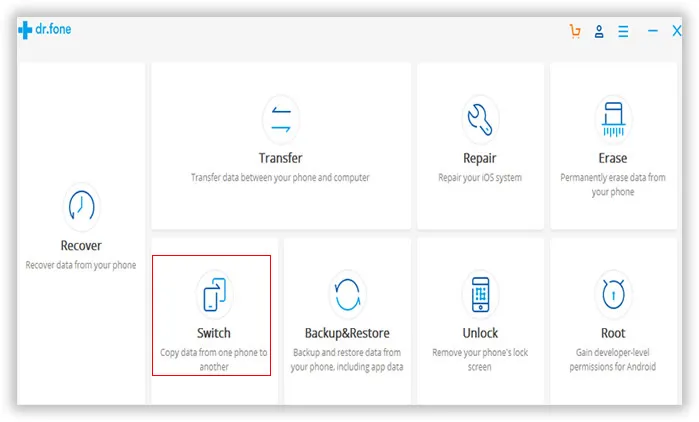 Step 2

Connect Oppo and iPhone to COmputer

Connect both devices to your computer and then open the tool on your machine. Now, select the "Switch" option from the software's home page.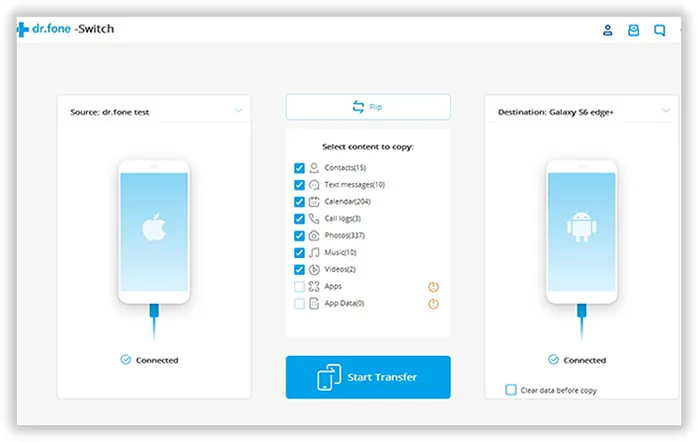 Step 3

Transfer Data from Oppo to iPhone

Select all the files you want to move over to your iPhone and then hit the "Start Transfer" button (the process may take a while depending on how much data you are transferring).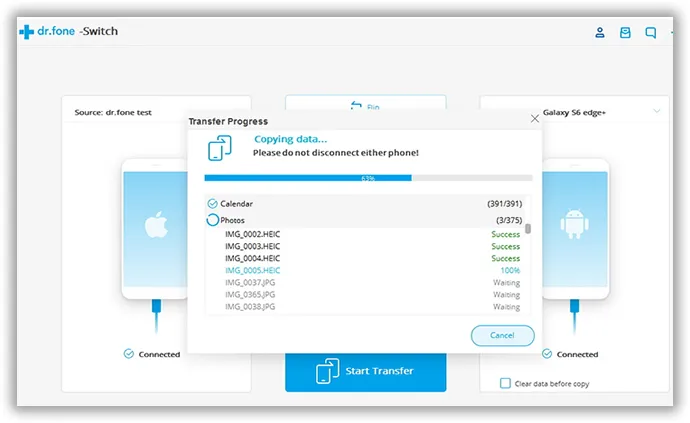 Androidphonesoft Phone Transfer is an amazing data migration option for any user out there. What sets it part from its rivals lies in its speed and wide support for file format. Besides Oppo and iPhone, it also has full support for other brands, including Samsung, Huawei, LG, Sony, Moto, etc. It is the must-have tool for everyone who has an smartphone because you will change the phone for a new one in future.
Related Articles