If your Galaxy phone gets stuck at Samsung logo and won't boot up into the lokcscreen, there is a high chance the problem is caused by auto update, third-party app installation, or hardware damage. However, it's usually related to software issues, which can be fixable. Read on this post to solve Samung smartphone or tablet stuck on Samsung logo by following the troubleshooting tutorial.
Solution 1: Force Reboot Samsung Galaxy Phone
Press firmly the Power + Volume Down buttons at once for a few seconds until you see the power cycles. Wait for a few seconds and you will see the Maintenance Boot Mode screen.
From this screen, tap on Normal Boot. If the Maintenance Boot Mode screen does not show up, it means your Galaxy phone does not have it. In this case, you should power your phone off completely.
A forced restart is an effective way to fix a bootloop Galaxy device. If you've tried this trick previously, move on to other possible solutions below.
Solution 2: Reboot into Safe Mode to Fix Stuck on Samsung Logo
The next solution you should try is to boot your Galaxy phone into safe mode. Sometimes, the problem might come from the bad apps you've installed on your phone, and safe mode can prevent your Galaxy phone from being stuck at Samsung screen. If your phone can boot up into Safe Mode, you should then uninstall apps to fix the problem. To enter safe mode on Galaxy phone
Step 1: Power your Galaxy phone off completely by pressing and holding the Power button for a few seconds.
Step 2: Once it's off, press the Power key again. When you see Samsung logo screen, release the Power key and quickly press the Volume Down button
Step 3: Keep holding the Volume Down button until your phone completes restarting.
Step 4: You will now see Safe mode in the bottom left corner. Now, release the Volume Down button.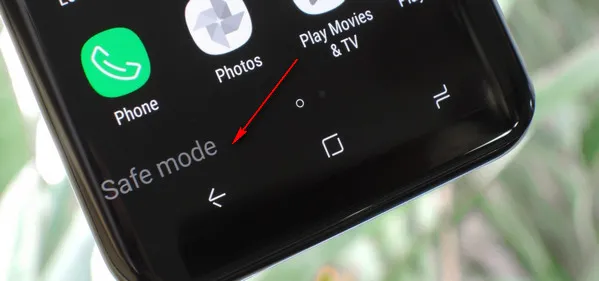 If your Galaxy phone can boot into safe mode, it means there is a problem with a third party app. To find out which apps are preventing your device system from booting up, you should delete it. Here is how to do it.
Boot your phone into safe mode and then check for the problem. After you confirm that the third party app is the main cause, you should start uninstalling them. You can start with the most recent apps you installed. Once an app is uninstalled, reboot Galaxy phone into normal boot to fix the phone stuck on Samsung logo.
Solution 3: Boot Samsung Galaxy Phone into Recovery Mode
If booting into safe mode did not help you at all, you should boot your phone into Recovery Mode as an alternative. Once your phone boots into this method, there are some options you can do. If you can boot it into this mode, the first thing is to clear the cache partition. If it does not help, you should consider performing a factory reset. To boot your phone into Recovery Mode, do the following steps:
Step 1: Power your Galaxy phone off completely. This is very important if you want to enter Recovery Mode.
Step 2: Press and hold the Volume Up + Home (Bixby) + Power buttons at once.
Step 3: Keep holding them for a few seconds and you will see the recovery screen..
Step 4: Once your device boots into Recovery Mode, wipe the cache partition first. If it does not help, choose Wipe data to perform a factory reset.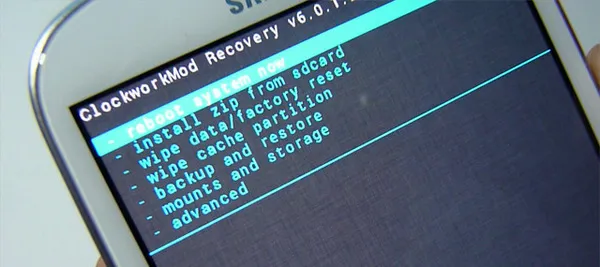 Solution 4: Use Professional Tool to Fix Stuck on Samsung Logo
If your Galaxy phone still gets stuck in Samsung logo screen, then you should think about using a software to help you fix the issue. We would like to introduce a software, called Androidphonesoft Android Fix Pro to solve Galaxy phone stuck on logo. This utility is estimated to be the best Android system repair tool as it has many advanced features that can easily help you get rid of the problem. Setting it up is not difficult as well.
We have already used this tool to fix Androdi frozen and keeps restarting issue in less than one hour. As we stated before, it is capable of fixing all kinds of software issues on Android phone and tablet.

Step 1: First, download and install the Android Fix Prol on your computer from the above link.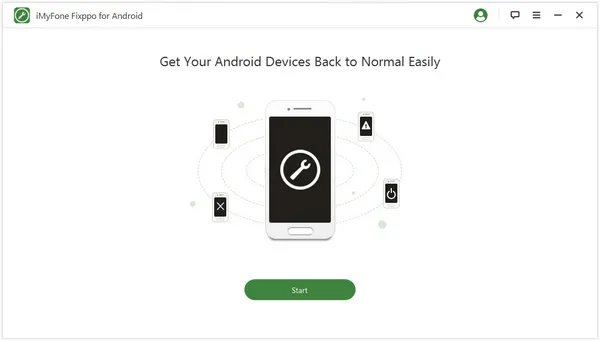 Step 2: Select the model of your Galaxy phone so that the tool can download the correct firmware. When done, the downloaded firmware will be extracted by the tool.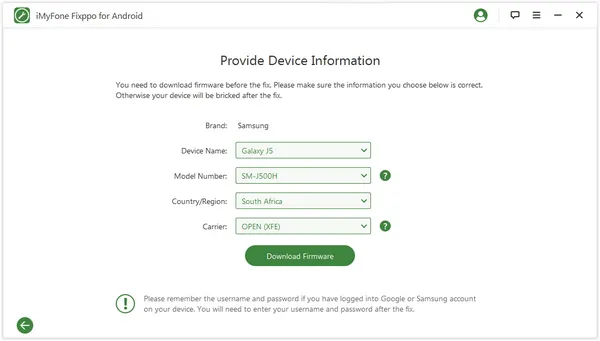 Step 3: Connect your phone to the computer and enter the download mode. Check the details again and click on Start.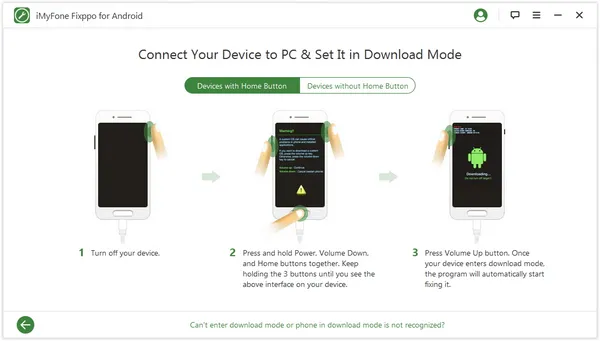 Step 4: The tool will now start repairing your Galaxy phone automatically. Remain the connection and wait for your device to back to normal state.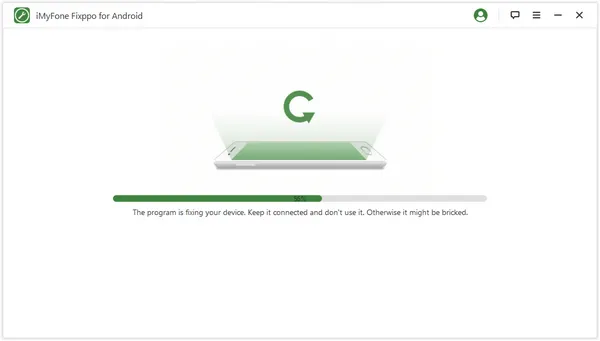 This guide has shown you 4 simple solutions to fix Galaxy phone stuck at logo screen. All of them are helpful and can get your phone to return to the usable mode. But, the most recommended solution is the Android Fix Pro software. When your Galaxy phone encounter problems, it can solve it in a few minutes. This tool is claimed to address "Samsung stuck logo" problem on your Galaxy phone. You can become professional in repairing Android software.