Just got the OnePlus 7T from a local store? I guess, you probably don't want to leave everything behind. Indeed, you will need to transfer all of your data from your old phone to your new one. In reality, there are tons of tools out there that you can use to make the switch, but most of them are expensive and have bad customer support. With that in mind, I can help you out.
In this guide, I am going to walk you through the steps on how to transfer data from Samsung phone to the OnePlus 7T. Before we begin, I recommend you now have a modern version of software update on both devices.
1. OnePlus Switch App
OnePlus is a big name in the smartphone market, selling millions of phones every year. And the Chinese firm has its own plan for those users who want to switch their loyalty. Indeed, OnePlus has a built-in tool called OnePlus Switch that lets you move personal data from iOS or Android to a OnePlus device.
One of the most obvious benefits of OnePlus Switch is that you don't need to install any third-party app on your device. One major drawback is that it does not transfer apps and app data.
Step 1: Head over to the Google Play Store and download the OnePlus Switch app onto old Samsung phone.
Step 2: Now, pick up OnePlus 7T and launch the OnePlus Switch app on your device. You can find the app by heading over to Settings > Advanced > OnePlus Switch. From here, tap on the "I am a new phone" option.
Step 3:On the next screen, select your Samsung phone as your old device. After that, you will be prompted to install the OnePlus Switch app on your old device. From here, hit the Continue button to proceed.
Step 4: Now, grab your Samsung phone and scan the QR code shown up on your OnePlus 7 Pro. And, pick up your Samsung phone and select "I am old phone".
Step 5: When everything is ready, select all of your files you wish to move over to your new phone and tap on "Start".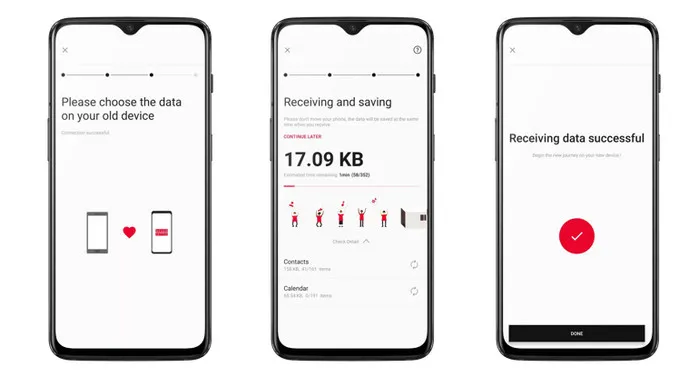 Note: Don't close the OnePlus Switch app during the transfer process. Otherwise, you need to set up everything from scratch.
Cons:
* App not installing due to compatible issues.
* Crash on old Android phone without enough RAM.
* Connection got interrupted sometimes.
* Some of the Samsung smartphones might not be recognized.
* No iPhone support yet.
2. Professional Samsung to OnePlus Transfer Software
OnePlus does a great help by releasing the Switch app. But like the old saying, nothing is perfect. We have heard many complains about this app, especially for device powered by Android 5.0 or lower. Hence, you have to find out other possible ways to transfer data from one smartphone to another.
Looking for an advanced transfer tool? Yes, you have come to the right place. Phone to Phone Transfer is the number one recommendation when it comes to data transfer. In reality, the tool lets you transfer everything from your old Samsung phone to any OnePlus phone. The process is pretty simple and you can follow our guide below.
Phone Support: Samsung Galaxy S4/S5/S6/S7/S8/S9, Galaxy Note 3/4/5/6/7/8 and OnePlus 5T/6/6T/7/7 Pro/7T
Step 1

Find a Computer and Install the Software

Install and open Androidphonesoft Phone to Phone Transfer on your computer, and then select the Switch mode from the main UI.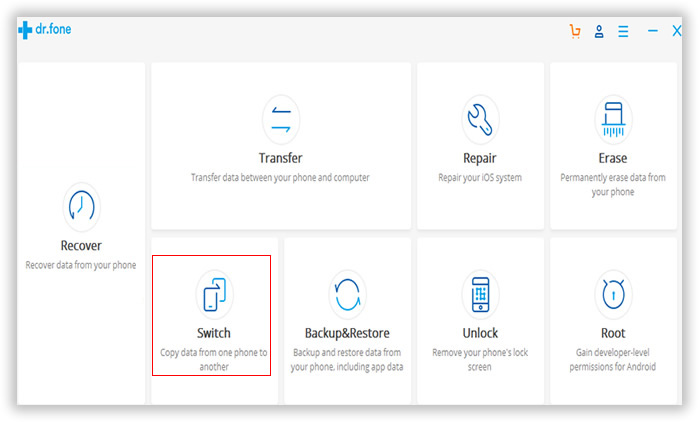 Step 2

Connect Samsung and OnePlus 7T

Next up, connect your Samsung and OnePlus 7T to your computer and then they should show up in the main window.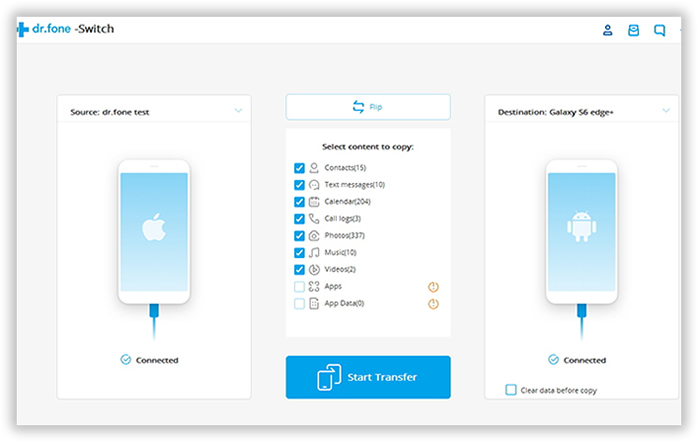 Step 3

Transfer Data from Samsung to OnePlys 7T

From here, select the files you wish to transfer to your new OnePlus 7T and then click Start Transfer. Click OK when the transfer process is complete.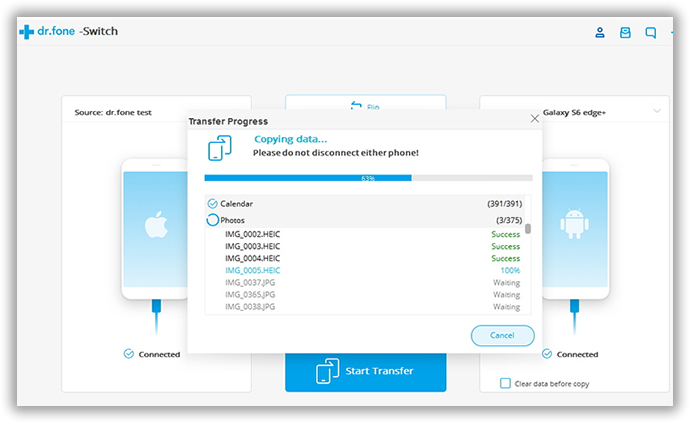 You can transfer almost everything from Samsung to OnePlus 7T with this premium solution, even including apps and app data that OnePlus Switch fails to provide. What's more, it also supports iPhone and 6000+ devices from different brands. Once you got the tool, there is no need to worry about data migration any more.
The Bottom Line
Transferring data between Android devices is now much easier than before. With some simple clicks, your personal files are safe and sound on your new device. Just give Androidphonesoft a try if you are searching for a reliable transfer tool because OnePlus Switch failed.